Dear Cookie Elf reader,



Welcome back to The Cookie Elf File … and to a wonderful new year of baking! About once a week, The Elf sends you an easy cookie recipe and simple baking tips for baking homemade cookies.
---
Get Organized in the New Year
I'm all about finding simple ways to spend time on what matters and eliminate the stuff I don't need to do. Since you're a Cookie Elf reader, I bet you feel the same.

Spring is here. And if spring cleaning isn't on your To-Do list (or if you don't know where to begin) … or if you feel like you're disorganized … if you feel overwhelmed with junk …

Here's some news that is a relief. Jane organized her home and her stuff in 7 days. She had to when she moved from Canada to Australia! When she figured out to streamline everything, it made a huge difference for her. It can for you too. Check out how you can drop your clutter and feel the relief in time for summer. More info.

---
The Cookie Elf is on Pinterest
Join us on Pinterest! Browse our 80+ boards (and growing) for cookie inspiration and simple baking tips, like chocolate chip cookies, no bake cookies, cookie gift baskets -- even special treats like gluten-free cookies! Happy pinning!
---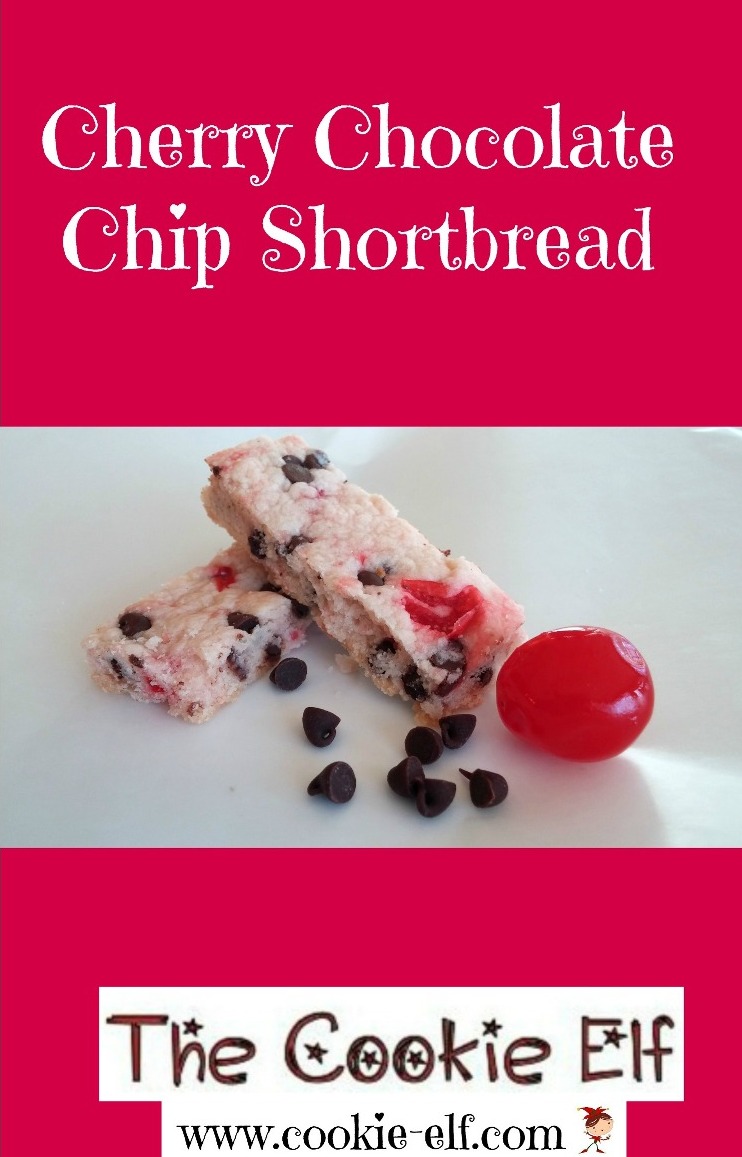 Image: The Cookie Elf

January 6 is National Shortbread Day! Celebrate by making an easy shortbread recipe. Cherry Chocolate Chip Shortbread combines the rich, buttery texture of classic shortbread with two well-matched flavors: cherry and chocolate. And it's so simple to make!

This recipe contains maraschino cherries, which are flavored with sweetener and almond flavoring. Almond extract in the recipe heightens the taste of the cherries. Paired with miniature chocolate chips, the combination with rich shortbread is unbeatable.

The recipe deviates slightly from the traditional shortbread ingredient ratio of one part sugar, two parts butter, and three parts white flour. It calls for a larger amount of sugar than what is typical, albeit powdered sugar (rather than granulated sugar) which contains cornstarch.

Prep time: 10 minutes
Bake time: 20-25 minutes
Makes about 5-6 dozen slices of shortbread, ½ inch x 1 inch


Get the full recipe for Cherry Chocolate Chip Shortbread … and get more ideas for other kinds of shortbread on The Elf's Shortbread Pinterest Board
---
Winter Break Fun: Browse Classes at Craftsy!
Check out all kinds of online classes, freebies, cookie patterns, cookie recipes, and other fun craft activities at Craftsy. Have some fun and browse!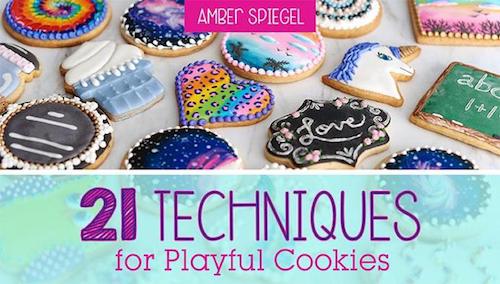 ---
Cookie Baking Tip: Use Butter (Not Margarine) in Shortbread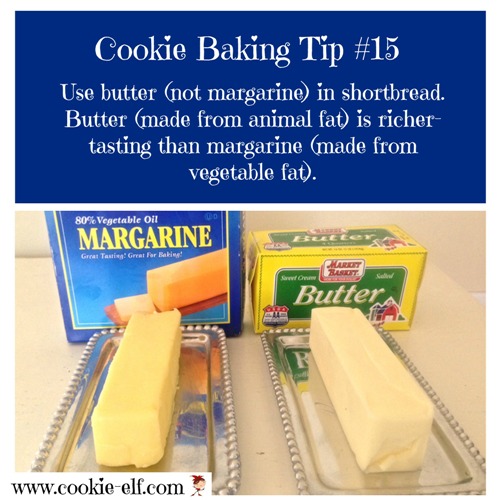 Image: The Cookie Elf
See more helpful cookie baking tips on The Elf's Baking Tips Pinterest Board .
---
Did Santa Forget? Get It Now
More Easy Shortbread Recipes from The Elf

That's it for now. See you next time!

Happy baking,

Kathy, The Cookie Elf
www.cookie-elf.com