Dear Cookie Elf reader,



Welcome back to The Cookie Elf File! About once a week, The Elf sends you an easy cookie recipe or simple baking tips for baking homemade cookies.
The Cookie Elf is on Pinterest!
Join us on Pinterest! Browse our 60+ boards (and growing) for cookie inspiration and simple baking tips, like chocolate chip cookies, no bake cookies, cookie gift baskets -- even special treats like gluten-free cookies! Happy pinning!
Feature: Pineapple Coconut Bars from Pillsbury Bake-Off #35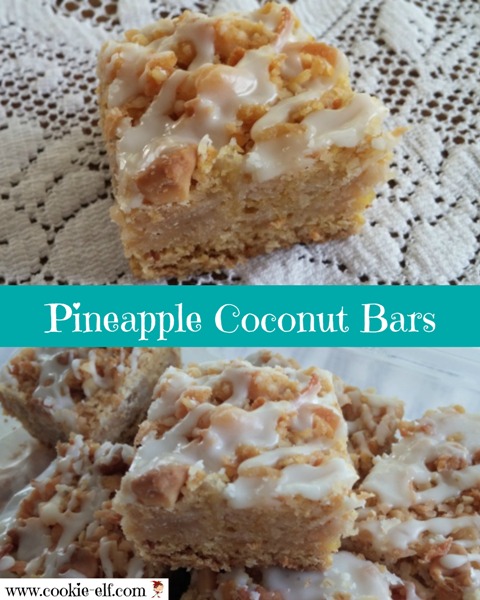 Image: The Cookie Elf

Don't let the ingredient list for Pineapple Coconut Bars deter you. The cake mix saves you steps. And while these bars have four layers, each layer has just a couple of ingredients. Each comes together quickly.

Furthermore, this bar cookie recipe is not only a winner when it comes to simplicity, but also in nationwide popularity. It was a favorite in the iconic Pillsbury Bake-Off Contest #35 in 1992.

Prep time: 15-20 minutes
Bake time: 30-40 minutes
Cooling time: about 1 hour
Makes 36 bars


Get the full recipe for Pineapple Coconut Bars. And be sure to get more inspiration on our Bar Cookies Pinterest Board.
---
Cookie Baking Tip of the Week: How to Make the Perfect Bar Cookie Glaze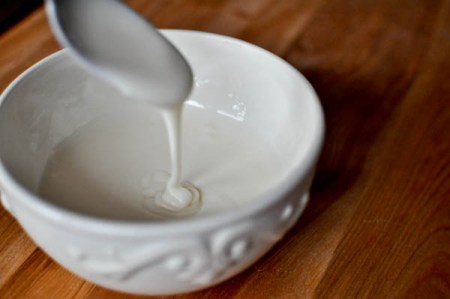 Image: How Sweet Eats
Glaze over bar cookies can be tricky. If it's too thick, it won't drizzle easily. If it's too runny, it will pour out onto bar cookies too quickly and be messy.
As you make cookie glaze, add liquid just a little bit at a time to the powdered sugar. Stir and then use a spoon to test glaze. Scoop up a bit of the glaze and let it drip out of the spoon. If it is too thick, add a teaspoon (or less) of liquid, stir, and try again. Repeat this process until the glaze is the right consistency for drizzling.
Get more cookie baking tips from The Elf.
---
More Pillsbury Bake-Off Cookie Recipes from The Elf

That's it for now. See you next time!

Happy baking,

The Cookie Elf
www.cookie-elf.com