Dear Cookie Elf reader,



Welcome back to The Cookie Elf File … and to easy cookie recipes! About once a week, The Elf sends you cookie recipes, cookie trivia and simple baking tips to give you easy ways to bake homemade cookies.
---
Have Fun, Learn New Skills in the New Year
Check out all kinds of online classes, freebies, cookie patterns, cookie recipes at Craftsy. Have some fun and browse!

---
The Cookie Elf is on Pinterest!
Join us on Pinterest! Browse our 80+ boards (and growing) for cookie inspiration and simple baking tips, like chocolate chip cookies, no bake cookies, cookie gift baskets -- even special treats like gluten-free cookies! Happy pinning!
---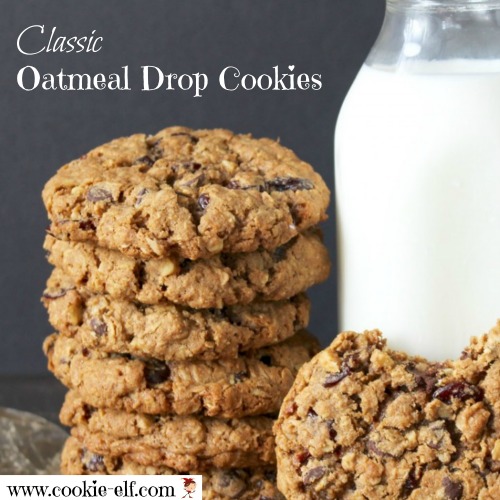 Image: The Cookie Elf
Start the new year with this Chewy Oatmeal Cookie Recipe -- a classic drop cookie!
It's super easy and you can modify the recipe to your taste by adding raisins or nuts. Be sure to try a sample batch to test for dough spread, since the recipe calls for less flour than the usual drop cookie.
An added bonus - they freeze well. Make extras to have on hand for lunches and snacks to save time in the new year.
Prep time: 15 minutes
Setting time: 8-10minutes, divided
Makes about 4 dozen cookies

Get the complete Chewy Oatmeal Cookie Recipe … and check out more Oatmeal Cookie Recipes on our Pinterest board.
---
Cookie Baking Tip: Make Chewier Drop Cookies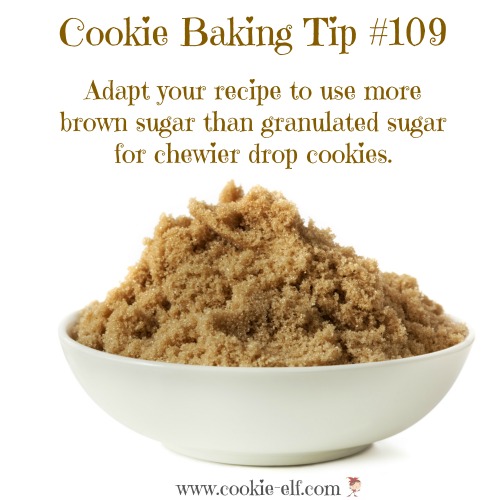 Image: The Cookie Elf
See more helpful cookie baking tips on The Elf's Baking Tips Pinterest Board .
---
Did Santa Forget? Get It Now
More Easy Oatmeal Drop Cookie Recipes

That's it for now. See you next time!

Happy baking,

Kathy, The Cookie Elf
www.cookie-elf.com