Dear Cookie Elf reader,



Welcome back to The Cookie Elf File … and to a wonderful new year of baking! About once a week, The Elf sends you an easy cookie recipe and simple baking tips for baking homemade cookies.
---
Never Grease a Cookie Sheet Again
Silicone mats: find out why they're so awesome for baking cookies! Take a look.

---
The Cookie Elf is on Pinterest
Join us on Pinterest! Browse our 80+ boards (and growing) for cookie inspiration and simple baking tips, like chocolate chip cookies, no bake cookies, cookie gift baskets -- even special treats like gluten-free cookies! Happy pinning!
---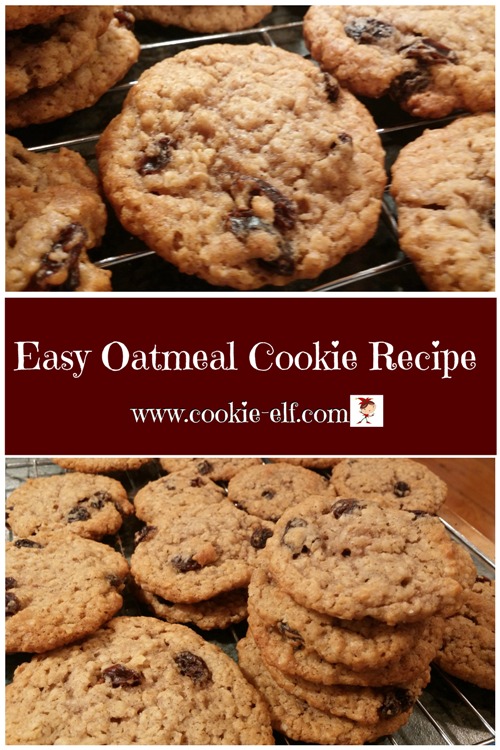 Image: The Cookie Elf

This Easy Oatmeal Cookie Recipe is a tweak to a classic drop cookie, but with fewer ingredients making it simple and quick to put together.

It surprises many people to know that you don't absolutely need to add vanilla, salt, baking powder, or milk to cookie dough in order to make great oatmeal cookies.

Having said that, The Elf's version of this easy cookie recipe calls for baking soda, mainly so that the cookie surfaces have bends and crinkles on top. If you're in a hurry or if you're a minimalist, you can simplify the recipe even further to just 6 ingredients if you eliminate the baking soda and substitute the all-purpose flour with self-rising flour.

Prep time: 10 minutes
Bake time: 8-12 minutes
Makes about 2 ½ - 3 dozen cookies

Get the full recipe for Easy Oatmeal Cookie Recipe … and discover other oatmeal cookies on The Elf's Oatmeal Cookies Pinterest Board.
---
Bake Some Love
Valentine's Day is coming. There are plenty of simple, easy, and sweet ways to bake your love for your Valentine … for a school party … or for your family. Get great ideas and products to bake some love! Browse ideas.

---
Cookie Baking Tip: Best Oatmeal to Use in Cookie Recipes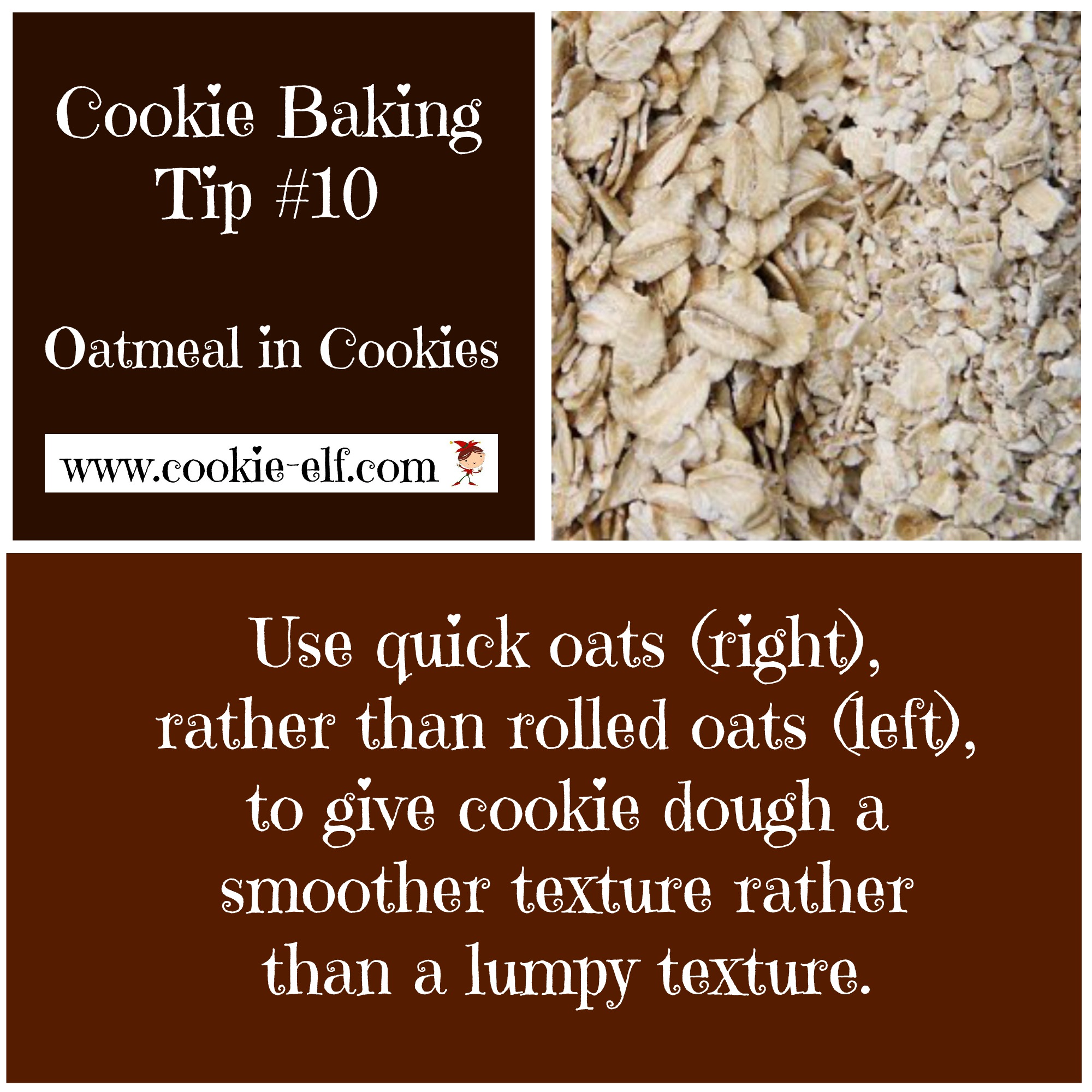 Image: The Cookie Elf

See more helpful cookie baking tips on The Elf's Baking Tips Pinterest Board .
---
Drop It! These Make Drop Cookies Easily
More Easy Oatmeal Cookie Recipes

That's it for now. See you next time!

Happy baking,

Kathy, The Cookie Elf
www.cookie-elf.com