Dear Cookie Elf reader,



Welcome back to The Cookie Elf File! About once a week, The Elf sends you an easy cookie recipe and simple baking tips for baking homemade cookies.
---
Take Measure for Spring
Measure in style – and for cheap! Make sure you've got measuring cups and measuring spoons ready for spring and summer. Take a look.

---
The Cookie Elf is on Pinterest
Join us on Pinterest! Browse our 80+ boards (and growing) for cookie inspiration and simple baking tips, like chocolate chip cookies, no bake cookies, cookie gift baskets -- even special treats like gluten-free cookies! Happy pinning!
---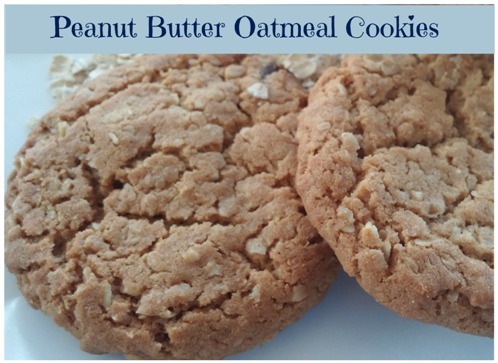 Image: The Cookie Elf

Peanut Butter Oatmeal Cookies are not only an easy cookie recipe but also a combination of two classic drop cookies in one: peanut butter cookies and oatmeal cookies.

Talk about the perfect lunchbox addition ... for several reasons. First, this easy cookie recipe makes a several dozen cookies per batch. The cookies will last for several lunches (and maybe even dinners.)

You can also freeze baked cookies or even freeze all or part of the cookie dough to bake later. Plus, the cookies pack well.

The Elf will even go so far as to point out that Peanut Butter Oatmeal Cookies have "healthier" ingredients compared with other cookie recipes … oatmeal and peanut butter.

Prep time: 10 minutes
Bake time: 11-15 minutes
Makes about 4-5 dozen cookies

Get the full recipe for Peanut Butter Oatmeal Cookies … and find other easy peanut butter cookie idea on The Elf's Peanut Butter Cookies Pinterest Board.
---
Easter Fun for Families
Easter is coming! How will you and your family celebrate?
The Un-Bunny Book answers that question! It's packed with fun activities, games, crafts, snacks, and stories that are based on Easter's true meaning.
Use it for kids ages 3-12 at home, school, church, in the community, or with your homeschool group -- or even to hold an outreach Easter event. The Un-Bunny Book shows kids and parents that Jesus' resurrection is something to celebrate. With reproducibles, too!
---
Cookie Baking Tip: How to Make Drop Cookies a Uniform Size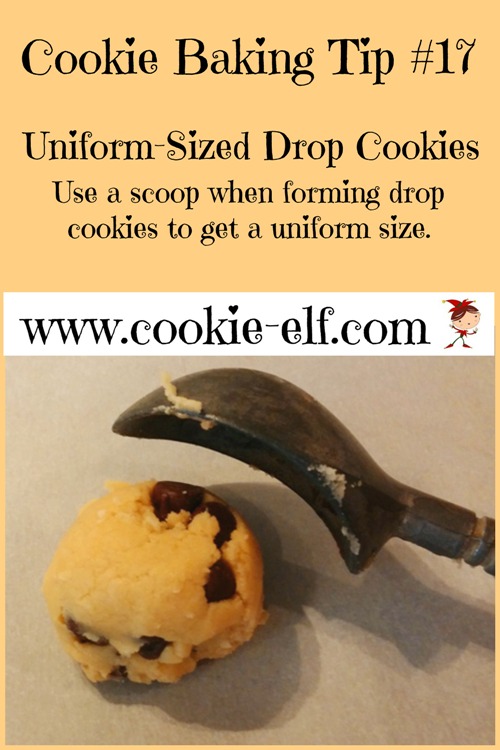 Image: The Cookie Elf
See more helpful cookie baking tips on The Elf's Baking Tips Pinterest Board .
---
Just Drop It: Make Drop Cookies that Are Uniformly-Sized
More Easy Peanut Butter Cookie Recipes from The Elf

That's it for now. See you next time!

Happy baking,

Kathy, The Cookie Elf
www.cookie-elf.com