Dear Cookie Elf reader,



Welcome back to The Cookie Elf File … and to easy cookie recipes! About once a week, The Elf sends you cookie recipes, cookie trivia and simple baking tips to give you easy ways to bake homemade cookies.
---
Now: Great Clearance Deals for Kitchen and Home
Check out the Home & Kitchen Outlet at Gardener's Supply. This is the GS page where you can get fun and unique items for your home and garden at clearance prices. It's so much fun to browse around. And if you find something at a bargain price - well, go for it!

Plus, they donate 8% of their profits to home and garden improvement programs.

But apart from all that good stuff, their Home & Kitchen Outlet has great deals. Check them out here.
---
The Cookie Elf is on Pinterest
Join us on Pinterest! Browse our 80+ boards (and growing) for cookie inspiration and simple baking tips, like chocolate chip cookies, no bake cookies, cookie gift baskets -- even special treats like gluten-free cookies! Happy pinning!
---
Cookie Recipe of the Week: Maple Oat Chewies - Easy Drop Cookie Recipe to Kick Off Summer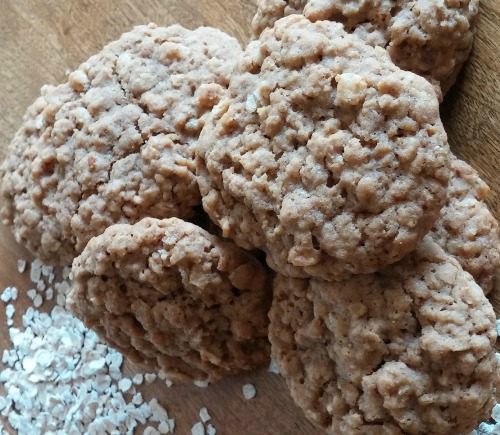 Image: The Cookie Elf

Maple Oat Chewies are a simple drop cookie. The chewy texture is off set by the addition of crisp rice cereal, like Rice Krispies®, which gives the cookie surface a bit of crunch.

But it is molasses, maple flavoring, cinnamon, and oatmeal that combine together to evoke smells, tastes, and memories of hearth and home in this ultimate "comfort food." It is easy to see why this cookie recipe was a favorite at the Pillsbury Bake-Off #32 in 1986.

Prep time: about 15-20 minutes
Bake time: 8-12 minutes
Makes 4-5 dozen cookies

Get the full recipe for Maple Oat Chewies and get more inspiration on our Pillsbury Bake-Off Cookies Pinterest Board.
---
Get the Scoop on Making Drop Cookies
For years I used a teaspoon to make drop cookies. It works okay ... until I used a cookie scoop. L-O-V-E it. See what I mean. Check out the best-selling and most popular cookie scoops and ice cream scoops used by bakers like you. Take a look.

---
Cookie Baking Tip: Bigger Drop Cookies, Longer Bake Time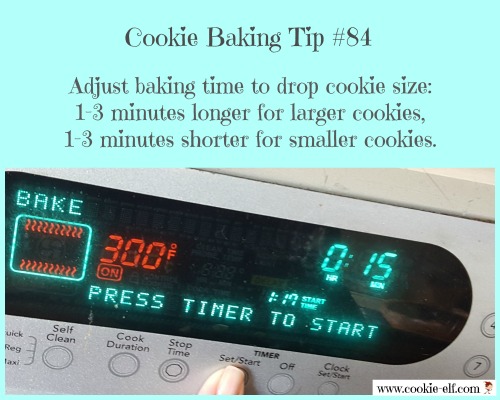 Image: The Cookie Elf
See more helpful cookie baking tips on The Elf's Baking Tips Pinterest Board .
---
Drop It! Make Drop Cookies The Easy Way
More Easy Drop Cookie Recipes