Dear Cookie Elf reader,



Welcome back to The Cookie Elf File! About once a week, The Elf sends you an easy cookie recipe and simple baking tips for baking homemade cookies.
The Cookie Elf is on Pinterest!
Join us on Pinterest! Browse our 80+ boards (and growing) for cookie inspiration and simple baking tips, like chocolate chip cookies, no bake cookies, cookie gift baskets -- even special treats like gluten-free cookies! Happy pinning!
Feature: Maple Oat Chewies: Easy Drop Cookie Recipe & Bake-Off Favorite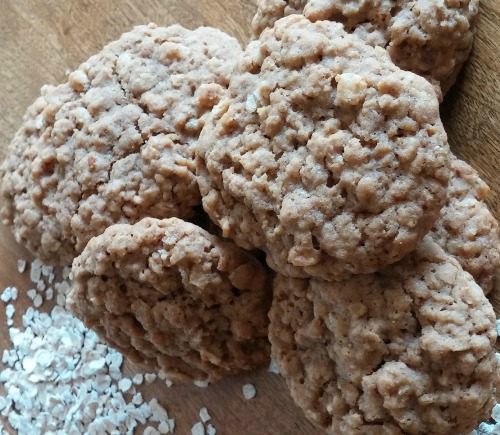 Image: The Cookie Elf

Maple Oat Chewies are a simple drop cookie. The chewy texture is off set by the addition of crisp rice cereal, like Rice Krispies®, which gives the cookie surface a bit of crunch.

But it is molasses, maple flavoring, cinnamon, and oatmeal that combine together to evoke smells, tastes, and memories of hearth and home in this ultimate "comfort food."

It is easy to see why this cookie recipe was a favorite at the Pillsbury Bake-Off #32 in 1986.

Prep time: about 15-20 minutes
Bake time: 8-12 minutes
Makes 4-5 dozen cookies

Get the full recipe for Maple Oat Chewies and get more inspiration on our Pillsbury Bake-Off Cookies Pinterest Board.
---
Cookie Baking Tip of the Week: Hints for Perfect Drop Cookies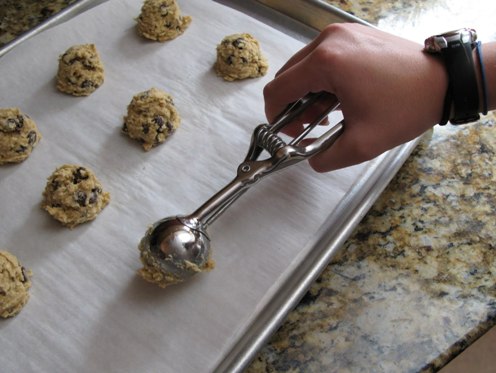 Image: Google

Drop cookie dough is spooned directly from the mixing bowl onto the cookie sheet. Use a teaspoon or tablespoon to scoop up some dough and use another spoon or rubber spatula to push the dough off the spoon onto the baking sheet. When chilled, dough may be formed into balls and flattened between palms.

Change the size of the finished cookie by using less or more dough. For smaller cookies, use a teaspoon. For medium-sized cookies, use a tablespoon or cookie scoop; for giant cookies, shape the dough with an ice-cream scoop.

Adjust the baking time accordingly for size, adding a minute or two for larger sizes. Drop the same amount of dough for each tray of cookie. A uniform size allows cookies to bake evenly. Unless the recipe states otherwise, place cookie dough at least 2 inches apart on baking sheep to allow room for spreading.

See more helpful baking tips on The Elf's Baking Tips Pinterest Board .
---
More Easy Drop Cookie Recipes from The Elf

That's it for now. See you next time!

Happy baking,

The Cookie Elf
www.cookie-elf.com