Dear Cookie Elf reader,



Welcome back to The Cookie Elf File … and to easy cookie recipes! About once a week, The Elf sends you cookie recipes, cookie trivia and simple baking tips to make baking cookies easy and fun for your family.

With fall in the air, make these easy Cranberry Almond Biscotti to enjoy with a cup of coffee, tea, wine, or chocolate. Ciao!
---
Cookie Cutters: Get them Now for Halloween and Beyond
They're adorable – and inexpensive, too! Browse all kinds of cookie cutters and pick your favorites. Take a look.

---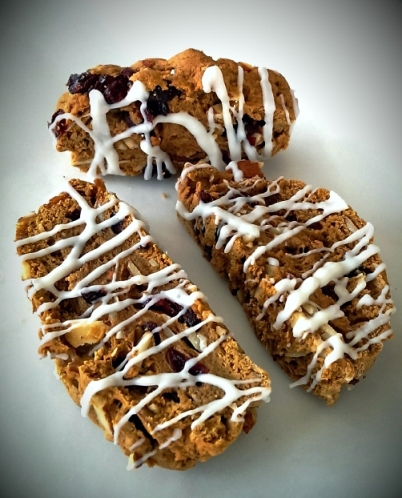 Image: Cranberry Almond Biscotti from The Cookie Elf

Biscotti, meaning "twiced-baked" in Italian ("bis" meaning "twice" and "cotto" derived from "cooked"), have become the most popularized Italian cookie recipe beyond the country's borders.

Dough is formed into loaves, baked until golden brown, sliced, and then baked again.

Traditionally made with almonds so are readily available in Italy, biscotti are also flavored with chocolate, hazelnuts, spices, and dried fruits – as in this recipe.

Cranberry Almond Biscotti incorporate dried cranberries and sugar substitute in a fresh version of these traditionally almond-flavored Italian cookies.


Prep time: 20 minutes
Bake time: 40 minutes, divided
Makes about 30-32 cookies


Get the full recipe for Cranberry Almond Biscotti. Plus be sure to check out our Biscotti Pinterest board and Italian Christmas Cookie Pinterest board for more inspiration.
---
Cookie Baking Tip: How to Cut Biscotti Easily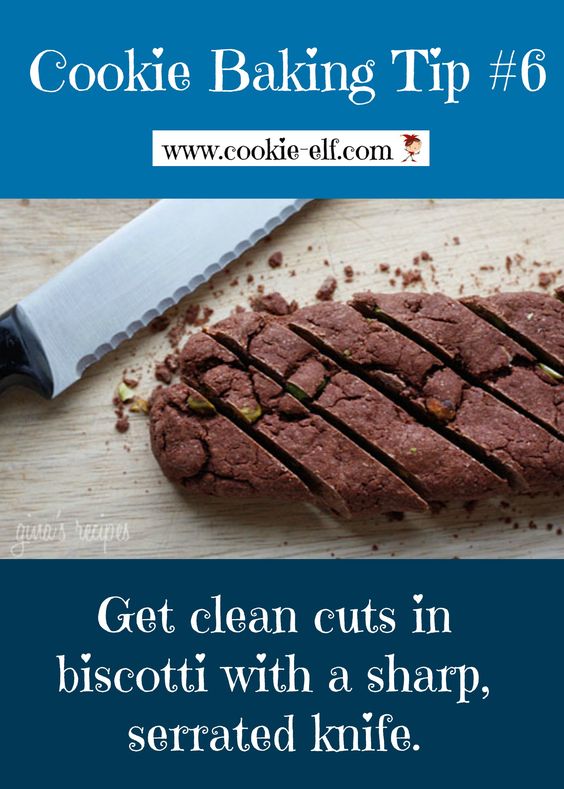 Image: The Cookie Elf
See more helpful cookie baking tips on The Elf's Baking Tips Pinterest Board .
---
Be Clean Cut
Easy Italian Cookie Recipes and Tips

That's it for now. See you next time!

Happy baking,

Kathy, The Cookie Elf
www.cookie-elf.com