Dear Cookie Elf reader,



Welcome back to The Cookie Elf File … and to easy cookie recipes! Now as the holidays get close it's time for our traditional 12 Days of Easy Christmas Cookies recipes.

They're colorful. Everybody loves them. And surprise … they're easy! Make your own Cherry Thumbprint Christmas Cookies - fun for kids AND grownups. Enjoy!
---

Crush, Chop, Mix: All Kinds of Food Processors and Blenders
When you need to chop, crush, mix, pulverize, or cream together ingredients for cookies, a food processor or blender can do the trick for nuts, cream cheese, graham crackers, eggs, meringue, more. Browse the latest. (And a food processor makes a great gift, too.) Take a look.
---
Feature: 12 Days of Easy Christmas Cookies #4 - Cherry Holiday Thumbprint Cookies, Fun for Kids AND Grownups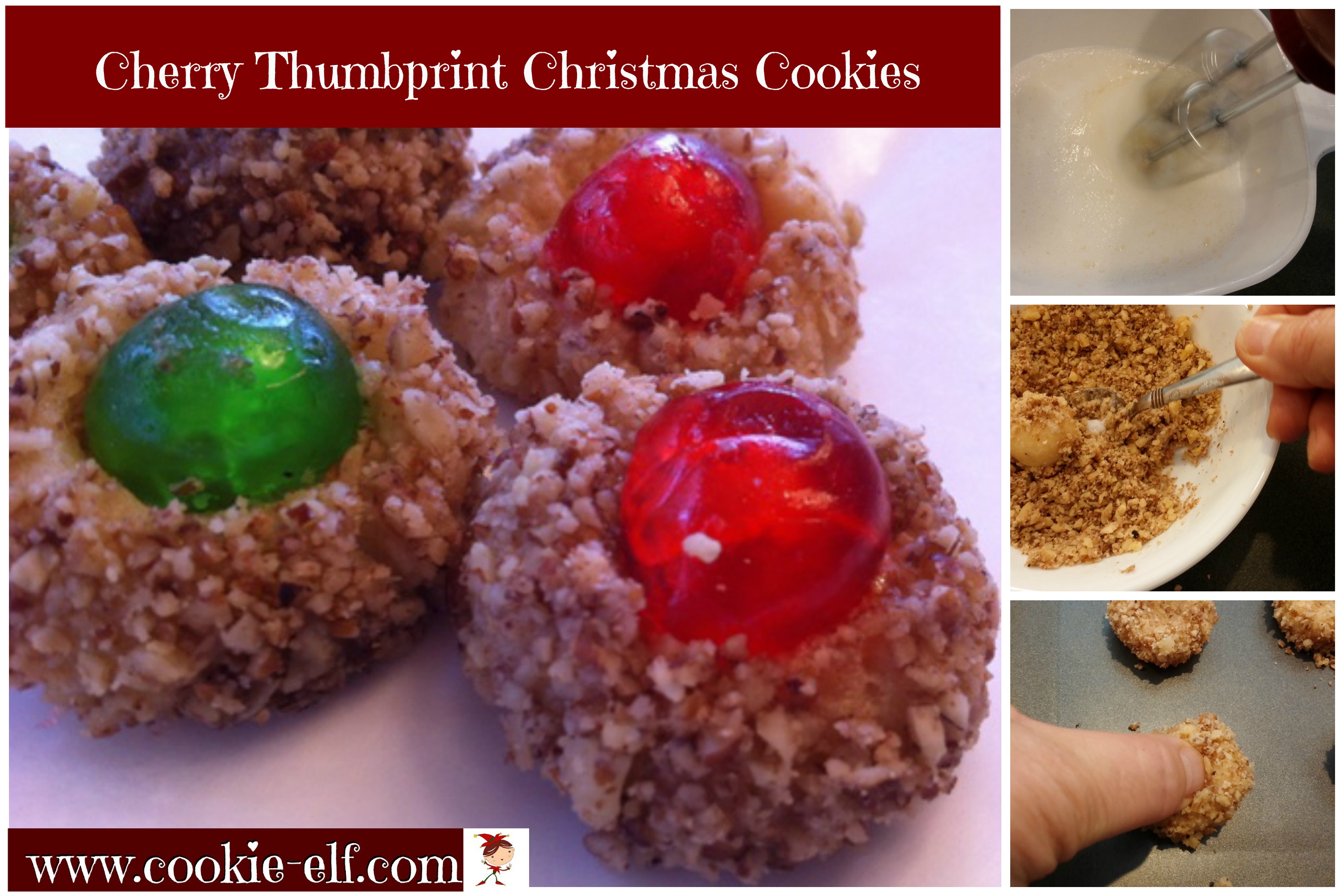 Image: The Cookie Elf

Cherry Holiday Thumbprint Cookies are a variation on the traditional thumbprint cookie – small rolled cookies with wells pressed in the center, filled with a scrumptious topping.

While old-fashioned thumbprint cookies typically hold jam and jellies, you'll press a candied cherry in the center instead. These are fun for children (and grown-ups!) to make. And surprise: they're a lot easier to make than you may think.

Prep time: 30-40 minutes
Set time: 10-12 minutes
Makes about 3 dozen cookies

Get the full recipe for Cherry Holiday Thumbprint Cookies and get more ideas for different kinds of thumbprint cookies on The Elf's Thumbprint Cookies Pinterest Board.
---
Cookie Baking Tip: How to Get Nuts to Stick to Cookie Dough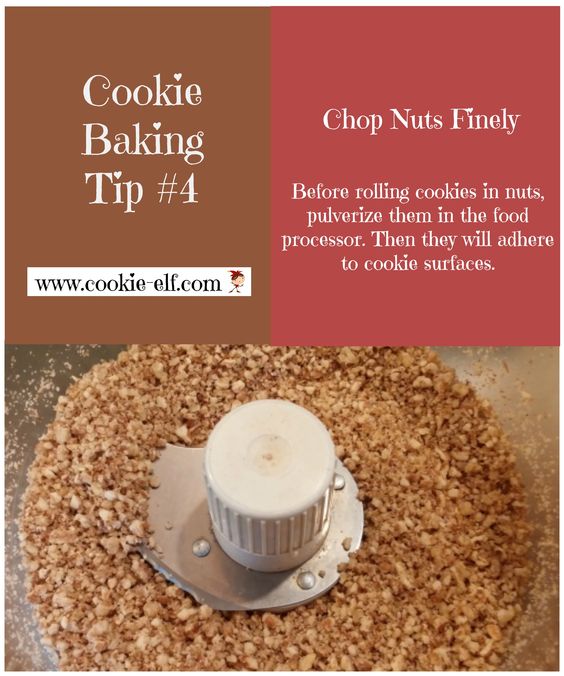 Image: The Cookie Elf
See more helpful cookie baking tips on The Elf's Baking Tips Pinterest Board .
---
Plan Now for a Meaningful Christmas
The Un-Santa Book is packed with ideas for celebrating the Christmas season in fun ways that teach about the gift of God's Son.
It's filled with fun, meaningful Christmas activities for your kids, homeschool group, class, or event - with reproducibles!
You can even use the book to host a complete festival or sponsor a unique holiday event or simply doing Christmas crafts with kids during this special time of year. Good gift idea, too! Learn more.
---
Roll With It: Scoops and Spoons Make Thumbprint Cookies Easy
---
More Easy Thumbprint Cookie Recipes

That's it for now. See you next time!

Happy baking,

Kathy, The Cookie Elf
www.cookie-elf.com