Dear Cookie Elf reader,



Welcome back to The Cookie Elf File … and to easy cookie recipes! About once a week, The Elf sends you cookie recipes, cookie trivia, offers, and simple baking tips to give you easy ways to bake homemade cookies.

Guilt-Free Cookies and Desserts … Yes, It's Possible!
Learn how to convert cookie recipes (and other desserts) into healthy, natural, gluten-free recipes in Guilt-Free Desserts. Learn more here.

---
The Cookie Elf is on Pinterest!
Join us on Pinterest! Browse our 80+ boards (and growing) for cookie inspiration and simple baking tips, like chocolate chip cookies, no bake cookies, cookie gift baskets -- even special treats like gluten-free cookies! Happy pinning!
Feature: Peanut Butter Oatmeal Cookies: Two Great Tastes in One Easy Recipe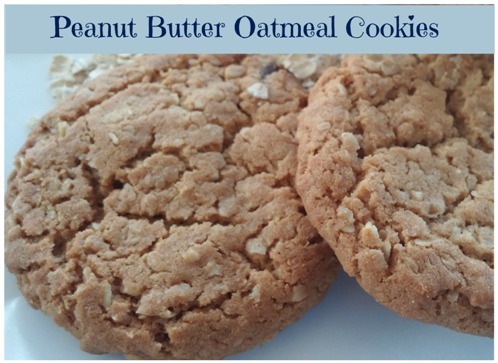 Image: The Cookie Elf

Peanut Butter Oatmeal Cookies are not only an easy cookie recipe but also a combination of two classic drop cookies in one: peanut butter cookies and oatmeal cookies.

Talk about the perfect lunchbox addition ... for several reasons. First, this easy cookie recipe makes a several dozen cookies per batch. The cookies will last for several lunches (and maybe even dinners.) You can also freeze baked cookies or even freeze all or part of the cookie dough to bake later. Plus, the cookies pack well.

The Elf will even go so far as to point out that Peanut Butter Oatmeal Cookies have "healthier" ingredients compared with other cookie recipes … oatmeal and peanut butter.

Prep time: 10 minutes
Bake time: 11-15 minutes
Makes about 4-5 dozen cookies

Get the full recipe for Peanut Butter Oatmeal Cookies … and find other easy peanut butter cookie idea on The Elf's Peanut Butter Cookies Pinterest Board.
---
Cookie Baking Tip: How to Make Drop Cookies a Uniform Size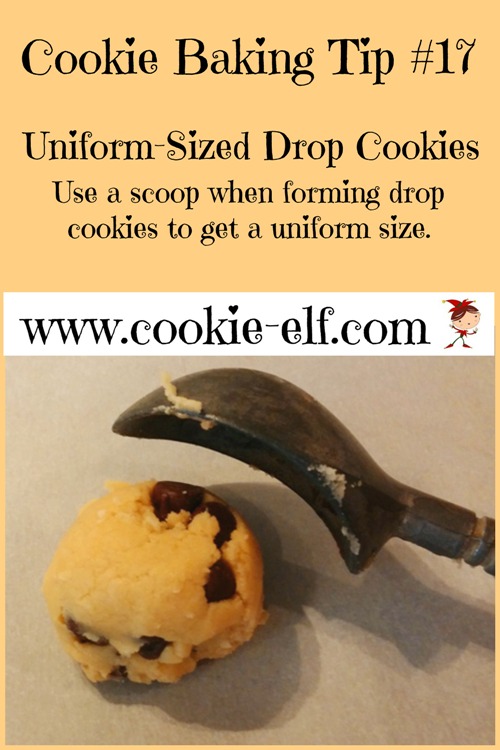 Image: The Cookie Elf
See more helpful cookie baking tips on The Elf's Baking Tips Pinterest Board .
---
More Easy Peanut Butter Cookie Recipes from The Elf

That's it for now. See you next time!

Happy baking,

The Cookie Elf
www.cookie-elf.com