Dear Cookie Elf reader,



Welcome back to The Cookie Elf File … and to easy cookie recipes! About once a week, The Elf sends you cookie recipes, cookie trivia and simple baking tips to give you easy ways to bake homemade cookies.
---
Zap It - Safely!
Browse safe (and fun) microwaveable cookware that's popular with families like yours. Take a look.

---
The Cookie Elf is on Pinterest!
Join us on Pinterest! Browse our 80+ boards (and growing) for cookie inspiration and simple baking tips, like chocolate chip cookies, no bake cookies, cookie gift baskets -- even special treats like gluten-free cookies! Happy pinning!
---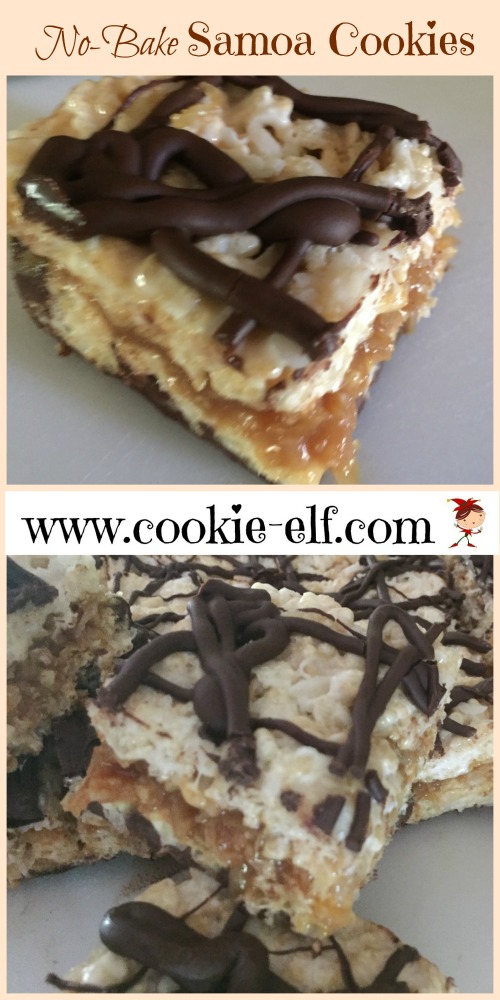 Image: The Cookie Elf

No-Bake Samoa Cookies are a knock off of the iconic Girl Scout Samoas, introduced in 1975 and second in popularity only to Thin Mints. How did these caramel-coated, coconut-sprinkled, chocolate-drizzled yumsters get their name? There are at least two theories.

The first presumes the cookies are a namesake for the Polynesian island of Samoa. Its tropical climate ensures that coconut – one of the cookie's ingredients that ensure its distinctive taste – is one of its top exports. 

Another theory taps into the colloquial "S'More," an abbreviation for "give me some more of those yummy caramel-coconut-chocolate delights." But you and I both know that "S'More" is already well-represented in Cookie-Dom, and in fact the Girl Scouts birthed their own S'More Cookie so the name was already taken. The Girl Scout version is molded in the shape of a ring. This super-easy no-bake cookie recipe is a series of layers. Pop the pan into the fridge when you're done and then slice them in 20-30 minutes (if you can wait that long.)

Prep time: 15-20 minutes
Bake time: 15-30minutes
Makes about 24-36 bars


Get the full recipe for No-Bake Samoa Cookies – and be sure to check out more easy no-bake cookie recipe ideas on our No-Bake Cookies Pinterest board.
---
Cookie Baking Tip: Save Mess and Leftovers When Drizzling Chocolate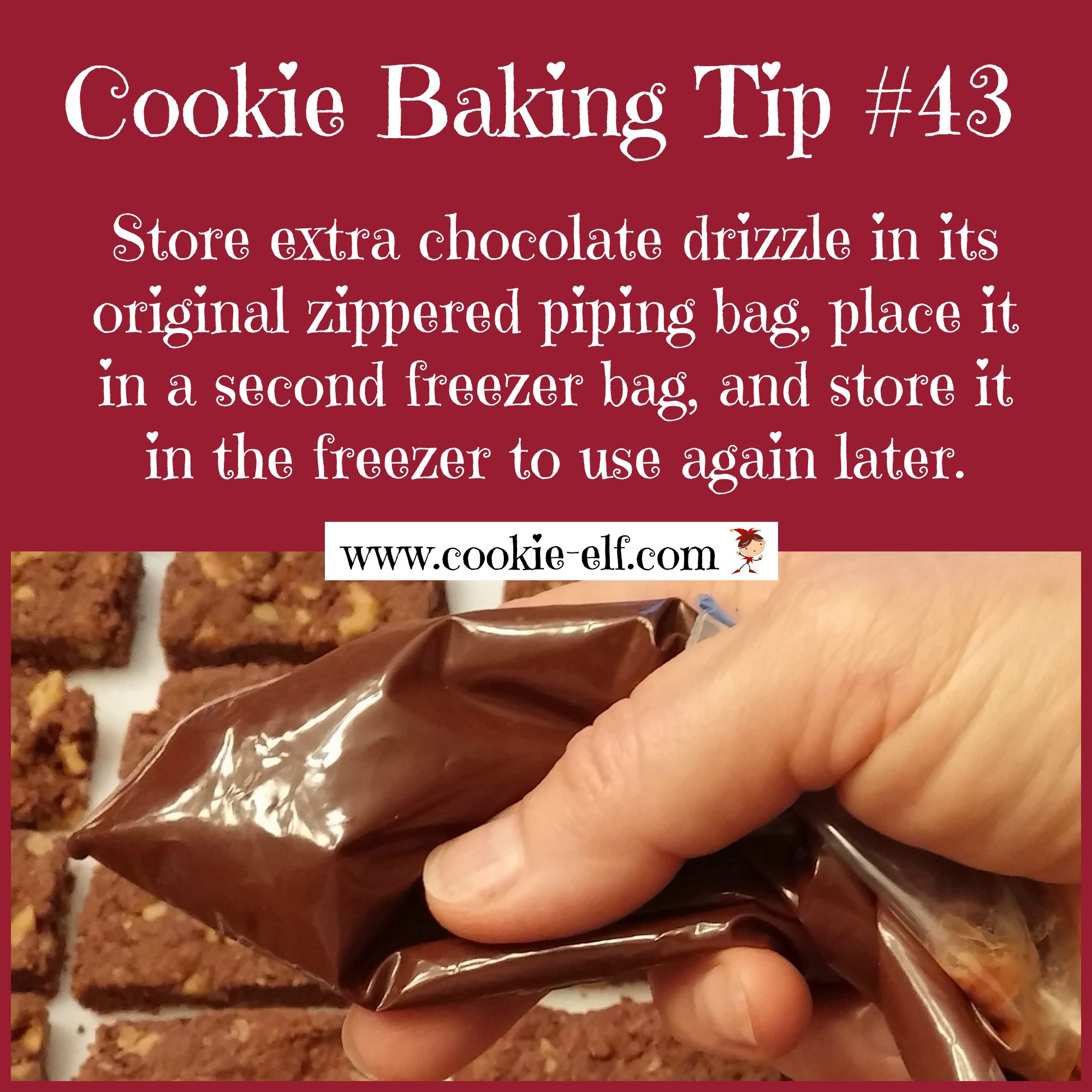 Image: The Cookie Elf
See more helpful cookie baking tips on The Elf's Baking Tips Pinterest Board .
---
Fun and Helpful Gear for Making No-Bake Cookies
More Easy No-Bake Cookie Recipes

That's it for now. See you next time!

Happy baking,

Kathy, The Cookie Elf
www.cookie-elf.com