Dear Cookie Elf reader,



Welcome back to The Cookie Elf File! About once a week, The Elf sends you cookie recipes, cookie trivia and simple baking tips.

Today's feature shows you an easy way to make traditional shortbread – in the round!
---
Pan Up
See the best-selling and most popular baking pans used by families like yours. Take a look.

---
The Cookie Elf is on Pinterest!
Join us on Pinterest! Browse our 80+ boards (and growing) for cookie inspiration and simple baking tips, like chocolate chip cookies, no bake cookies, cookie gift baskets -- even special treats like gluten-free cookies! Happy pinning!
---
Feature: Almond Shortbread : Easy Way to Make It in the Round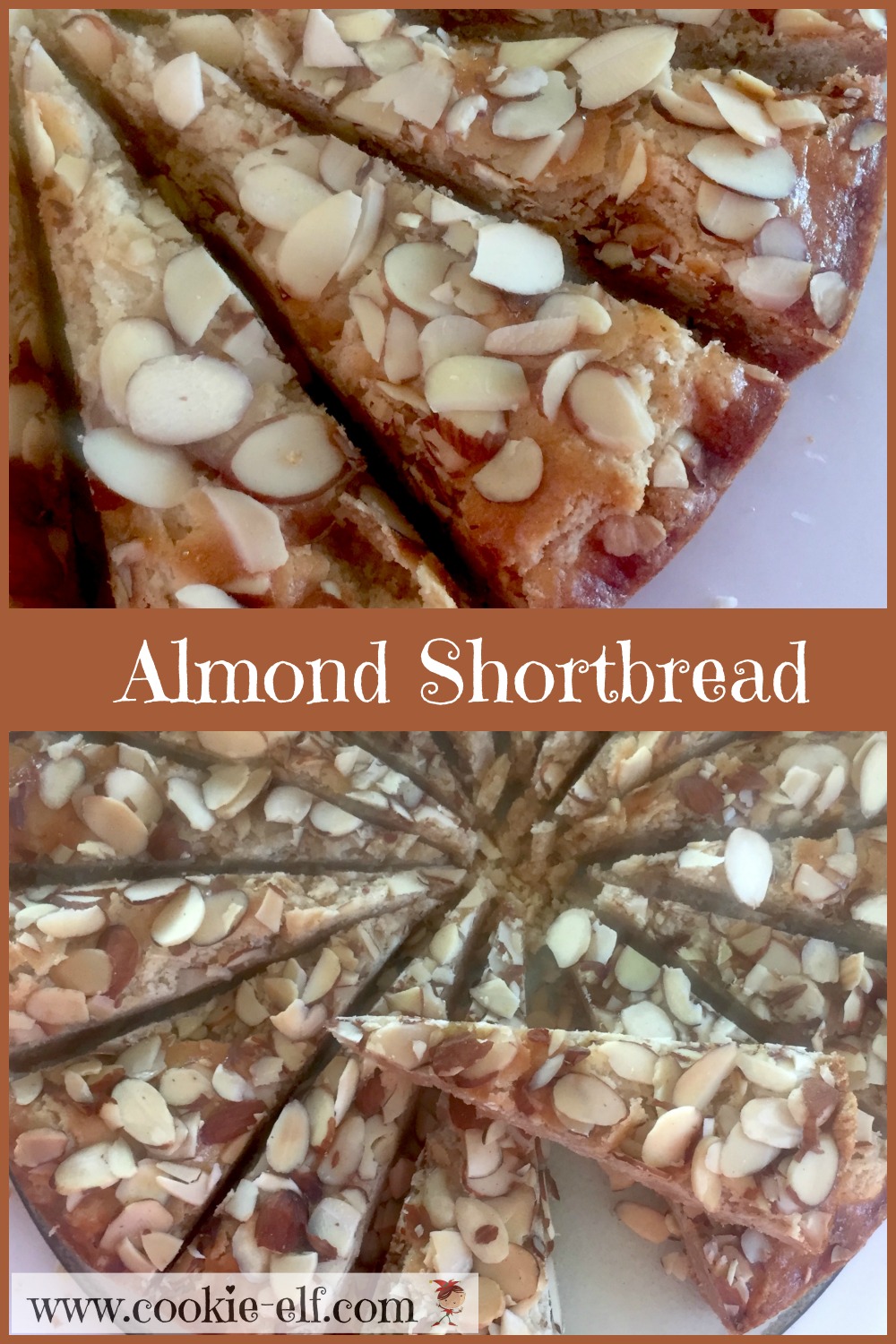 Image: The Cookie Elf

Almond Shortbread , a variation of traditional shortbread, deviates just a bit from the cookie's time-honored ingredient ratio of one part sugar, two parts butter, and three parts white flour. This particular version is heavy on the butter. Almonds thicken the dough and make it even richer. Yay!

Shortbread was traditionally formed into rounds for baking, then cut into wedges. That's why you can mimic this tradition by baking shortbread in a tart pan or spring form pan. It's easy! Use the heel of your hand or an angled spatula to spread the dough evenly.

Prep time: 15 minutes
Bake time: 55-60 minutes
Makes about 18-24 wedges

Get the full recipe for Almond Shortbread … and discover other shortbread variations on The Elf's Pinterest Board.
---
Cookie Baking Tip: Score Shortbread While It's Warm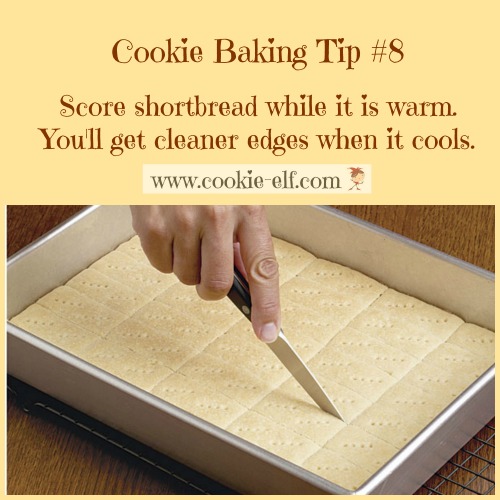 Image: The Cookie Elf

See more helpful cookie baking tips on The Elf's Baking Tips Pinterest Board .
---
Fun Pans for All Kinds of Cookies
More Easy Cookie Recipes with Almonds

That's it for now. See you next time!
Happy baking,
Kathy, The Cookie Elf
www.cookie-elf.com