Dear Cookie Elf reader,



Welcome back to The Cookie Elf File! About once a week, The Elf sends you easy cookie recipes, cookie trivia and simple baking tips.

Remember cookies baking in your grandma's kitchen? Now it's your turn. And it's easier with this Molasses Drop Cookies recipe. Enjoy!
---
Never Grease a Cookie Sheet Again
Silicone mats: find out why they're so awesome for baking cookies! Take a look.

---
The Cookie Elf is on Pinterest!
Join us on Pinterest! Browse our 80+ boards (and growing) for cookie inspiration and simple baking tips, like chocolate chip cookies, no bake cookies, cookie gift baskets -- even special treats like gluten-free cookies! Happy pinning!
---
Feature: Molasses Drop Cookies: Just Like Grandma Made, Only Easier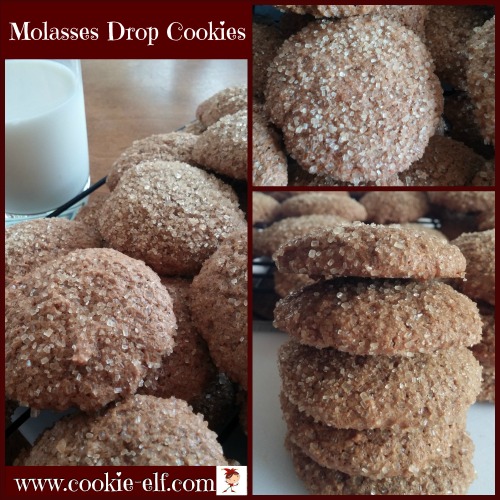 Image: The Cookie Elf

Molasses Drop Cookies are rolled into a ball, flattened with a drinking glass, and sprinkled with decorator sugar before baking. Just like Grandma made. Or your image of a grandma baking cookies.

But the real tweak in this recipe compared with traditional Molasses Cookies (apart from the molasses, of course – that thick, bittersweet syrup from sugar cane that was used as a sweetener until World War I) is the grated orange peel.

Yessiree, that twist of citrus does it.

This version makes cookies that are soft – not crisp, like traditional ginger cookies or ginger snaps. It's all in the proportions, folks.

If you prefer a crispier texture, bake these cookies 2-3 minutes longer than the recipe calls for.

Prep time: 20 minutes
Bake time: 10 minutes
Makes about 5 dozen cookies



Get the full Molasses Drop Cookies… and check out our Drop Cookies Pinterest board for more easy drop cookie recipes you can make for Christmas.
---
Cookie Baking Tip: How to Make Evenly-Sized Drop Cookies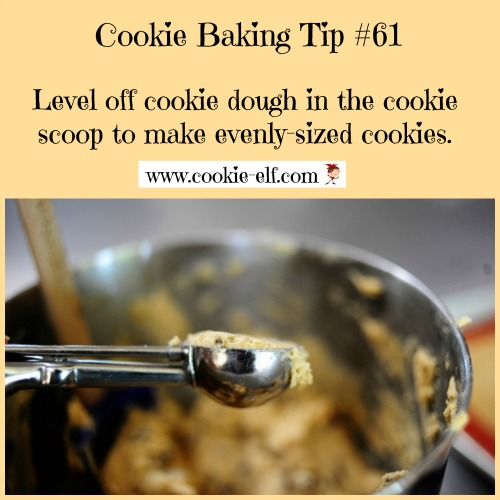 Image: The Cookie Elf
See more helpful cookie baking tips on The Elf's Baking Tips Pinterest Board .
---
Get the Scoop!
More Easy Cookie Recipes Like Grandma's

That's it for now. See you next time!

Happy baking,

Kathy, The Cookie Elf
www.cookie-elf.com