Dear Cookie Elf reader,



Welcome back to The Cookie Elf File! About once a week, The Elf sends you an easy cookie recipes and simple baking tips for baking homemade cookies.
The Cookie Elf is on Pinterest!
Join us on Pinterest! Browse our 60+ boards (and growing) for cookie inspiration and simple baking tips, like chocolate chip cookies, no bake cookies, cookie gift baskets -- even special treats like gluten-free cookies! Happy pinning!

Cookie Recipe of the Week:
Simple Sugar Cookie Recipe for National Sugar Cookie Day, July 9!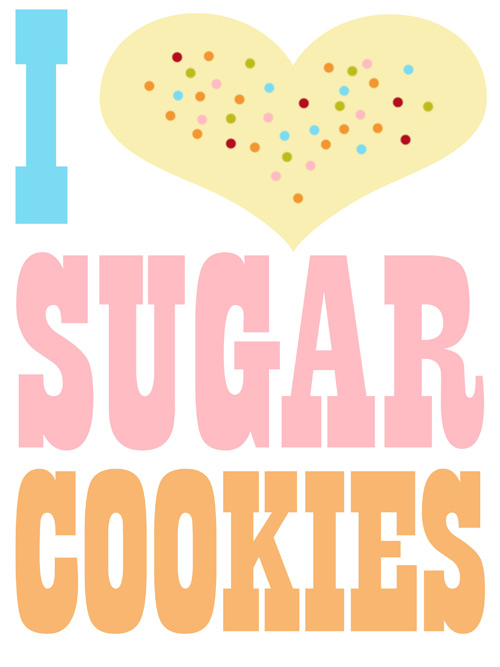 Image: Cake Spy

Today, July 9, is National Sugar Cookie Day! Sugar cookies are incredibly versatile – whether cut into rounds or with elaborate cutters, decorated with sugar crystals or icing, pasted together with filling to make sandwich cookies, pressed into bars, or mixed with additions like nuts.

Yet a traditional sugar cookie recipe is quite basic, calling for just six ingredients: sugar, flour, butter, eggs, vanilla, and maybe a leavening agent like baking powder or baking soda.

This simple Sugar Cookie Recipe is a classic, one you can use in lots of different ways. These cookies are best when made with butter, rather than margarine.

Prep time: 30 minutes
Baking time: 8-10 minutes
Makes 3-4 dozen cookies, depending on size of cookie cutters


Get the full recipe for Sugar Cookie Recipe and some special baking tips from The Elf. Plus be sure to check out The Elf's Sugar Cookies Pinterest board for more cookie inspiration and fun!
---
Cookie Baking Tip of the Week: How to Bake Sugar Cookies Evenly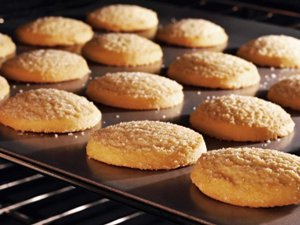 Image: Business Insider
You'll get the best results in the oven with sugar cookies when you place cookies of similar size together on a single baking sheet to bake them. This way, cookies will bake evenly.
Place small cookies, medium-sized cookies, and large cookies on separate baking sheets. Each will require a slightly different amount of baking time – a bit longer for larger cookies and a bit shorter for smaller cookies.
---
More about Sugar Cookies from The Elf

That's it for now. See you next time!

Happy baking,

The Cookie Elf
www.cookie-elf.com