Dear Cookie Elf reader,



Welcome back to The Cookie Elf File … and to easy cookie recipes! About once a week, The Elf sends you cookie recipes, cookie trivia and simple baking tips to save you time, mess, and money so you can bake homemade cookies.

Welcome fall with easy Cranberry Sugar Cookies - just 3 ingredients. Enjoy!
---
Sugar Cookies: Make Them Like a Pro
They're adorable – and inexpensive, too! Browse all kinds of cookie cutters and pick your favorites so you're ready for holiday baking. Take a look.

---
The Cookie Elf is on Pinterest
Join us on Pinterest! Browse our 80+ boards (and growing) for cookie inspiration and simple baking tips, like chocolate chip cookies, no bake cookies, cookie gift baskets -- even special treats like gluten-free cookies! Happy pinning!
---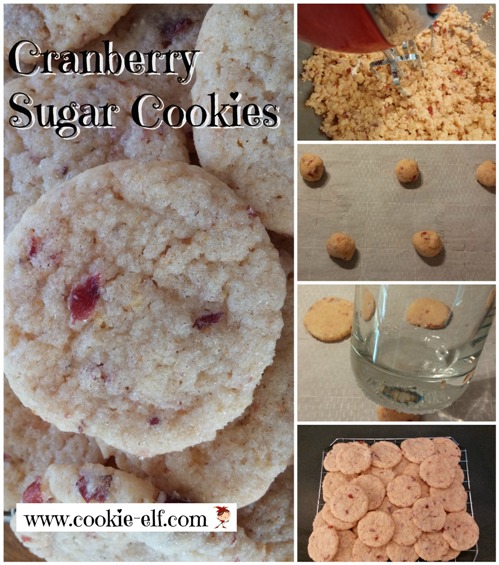 Image: The Cookie Elf

Cranberry Sugar Cookies are a variation of the traditional sugar cookie recipe (made with butter, flour, and sugar), yet this version differs in three ways.
Cookie base. This recipe's base is a quick bread or muffin mix rather than measured ingredients from scratch. By using a mix, you save time and mess.
Cookie flavor. The added cranberry tang offers a surprising twist to the traditional rich, buttery flavor associated with most sugar cookie recipes.
Cookie shape.Typically, sugar cookie dough is rolled out on the work surface and then cut into shapes using cookie cutters. This recipe calls for cookie dough to be rolled into small balls and pressed down, producing round cookies.
Simplicity and flavor make this recipe a fun, easy way to enjoy sugar cookies.

Prep time: 5-20 minutes
Bake time: 7-10 minutes
Makes 3-4 dozen cookies

Get the full recipe for Cranberry Sugar Cookies. And you can see other kinds of sugar cookie variations on our Sugar Cookies Pinterest Board.
---
Feel the Relief: Get Organized for a New School Year
I'm all about finding simple ways to spend time on what matters and eliminate the stuff I don't need to do. Since you're a Cookie Elf reader, I bet you feel the same.

Fall is here and if you feel like you're disorganized … if you feel overwhelmed with junk …

Here's some news that is a relief. Jane organized her home and her stuff in 7 days. She had to when she moved from Canada to Australia! When she figured out to streamline everything, it made a huge difference for her. It can for you too. Check out how you can drop your clutter and feel the relief in time for summer. More info.

---
Cookie Baking Tip: Save Mess With Sugar Cookies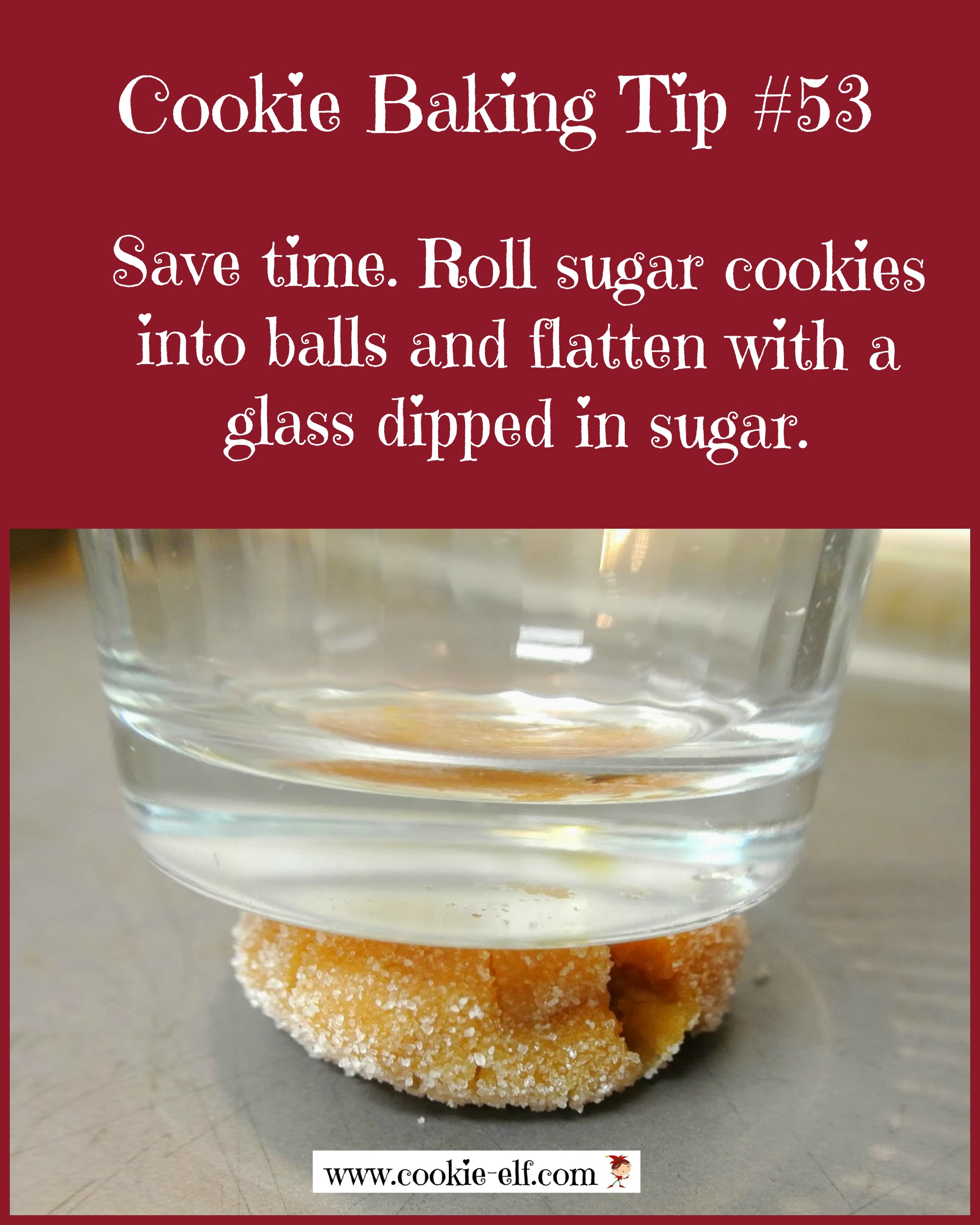 Image: The Cookie Elf
See more helpful cookie baking tips on The Elf's Baking Tips Pinterest Board .
---
Roll With It