Dear Cookie Elf reader,



Welcome back to The Cookie Elf File … and to easy cookie recipes! Now as the holidays get close it's time for our traditional 12 Days of Easy Christmas Cookies recipes.

Now on Day #10, try these Easy Cranberry Almond Biscotti - ideal for dipping in coffee, espresso, or wine. Plus they're low-fat. (Perfect for recovering from your holiday sweets binge.) Enjoy!
---

---
Be A Cut Up!
Cutting boards: you use them every day. Make sure yours are up to the task. Browse all kinds of long-lasting cutting boards and cutting mats of all types – at best prices. Make a great gift, too! Take a look.

---
The Cookie Elf is on Pinterest
Join us on Pinterest! Browse our 80+ boards (and growing) for cookie inspiration and simple baking tips, like chocolate chip cookies, no bake cookies, cookie gift baskets -- even special treats like gluten-free cookies! Happy pinning!
---
Feature: 12 Days of Easy Christmas Cookies #10 – Cranberry Almond Biscotti, Easy and Low Fat, Too.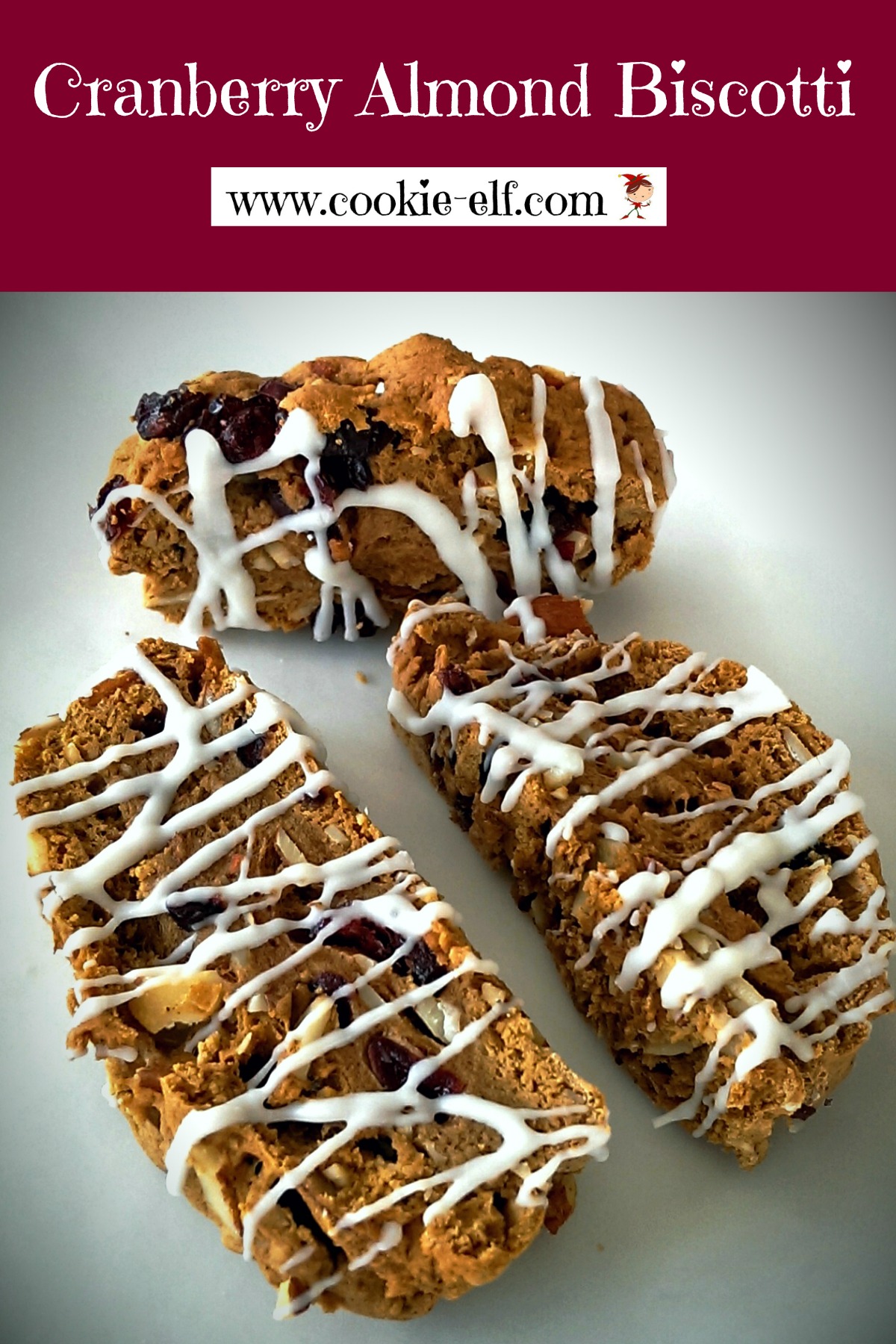 Image: The Cookie Elf

This Cranberry Almond Biscotti recipe incorporate dried cranberries and sugar substitute in a fresh version of these traditionally almond-flavored Italian Christmas cookies.

Biscotti (bih-SKAWT-tee), meaning "twice-baked" in Italian ("bis" meaning "twice" and "cotto" derived from "cooked"), have become the most popularized Italian cookie recipe beyond the country's borders.

Making biscotti is deceptively simple. Dough is formed into loaves, baked until golden brown, sliced, and then baked again. It is ideal for dipping in coffee, espresso, tea, milk, or wine.

Prep time: 20 minutes
Bake time: 40 minutes
Makes about 30-32 cookies

Get the full recipe for Cranberry Almond Biscotti … and get more ideas for different biscotti on The Elf's Biscotti Pinterest Board.
---
Celebrate the Holidays for Just $1
Save money, time, and aggravation when you get your holiday decorations, stocking stuffers, cards, wrapping paper, even gifts for $1 each.
And if you shop online, you can avoid the crowds.
Browse Dollar Tree and get what you need. Everything's a $1 .
---
Cookie Baking Tip: How To Cut Biscotti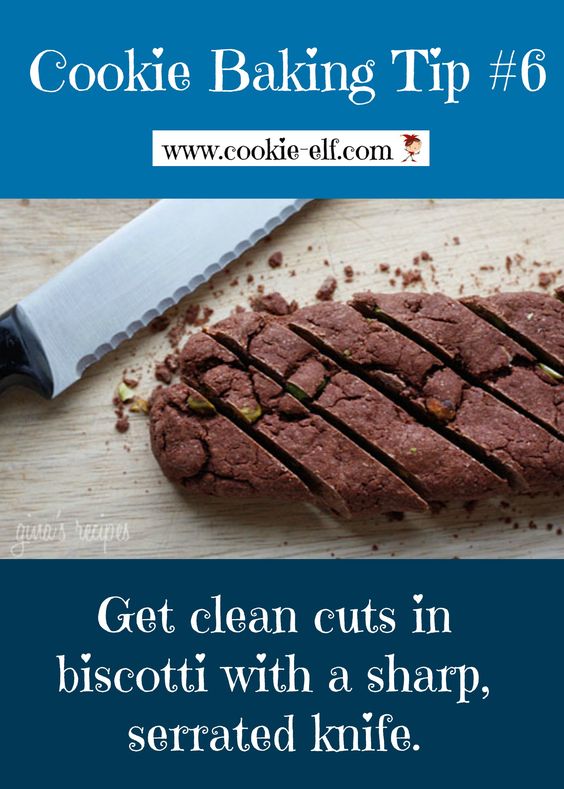 Image: The Cookie Elf
See more helpful cookie baking tips on The Elf's Baking Tips Pinterest Board .
---
Fun AND Useful Stocking Stuffer Ideas
More Easy Christmas Cookies from Around the World

That's it for now. See you next time!

Happy baking,

Kathy, The Cookie Elf
www.cookie-elf.com