Dear Cookie Elf reader,



Welcome back to The Cookie Elf File! About once a week, The Elf sends you an easy cookie recipe and simple baking tips for baking homemade cookies.
---
Bake Some Love
Valentine's Day is coming. There are plenty of simple, easy, and sweet ways to bake your love for your Valentine … for a school party … or for your family. Get great ideas and products to bake some love! Browse ideas.

---
The Cookie Elf is on Pinterest
Join us on Pinterest! Browse our 80+ boards (and growing) for cookie inspiration and simple baking tips, like chocolate chip cookies, no bake cookies, cookie gift baskets -- even special treats like gluten-free cookies! Happy pinning!
---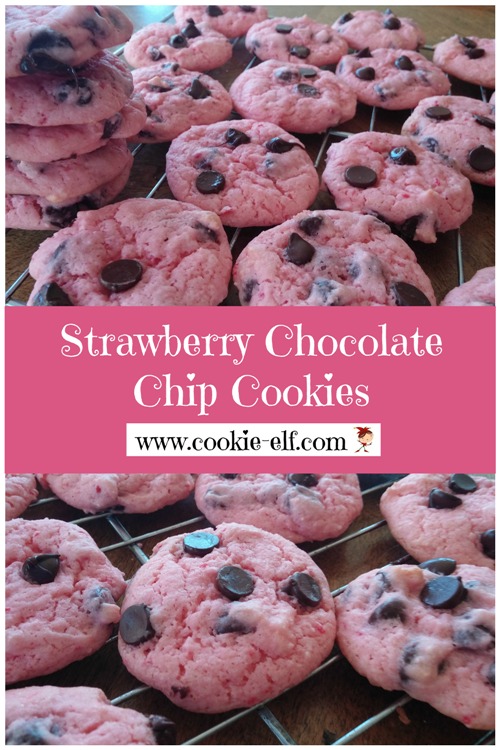 Image: The Cookie Elf

Strawberry Chocolate Chip Cookies are a variation of the standard chocolate chip cookie recipe and they are so easy!

The foundation of the recipe starts with a simple cake mix, dressed up with a few ingredients to transform the cake mix into cookies.

In less than 5 minutes, you can have them in the oven. Yep, 10 minutes.

They taste like strawberry and chocolate! You'll especially like this recipe if you're a fan of strawberry cake or strawberry milk (like Nestle Strawberry Quick).

The texture is soft and pretty … a perfect treat for Valentine's Day, a birthday party, a bake sale, a tea party, or just for fun.

Prep time: 5 minutes
Bake time: 8-12 minutes
Makes about 2 ½ - 3 dozen cookies

Get the full recipe for Strawberry Chocolate Chip Cookies … and discover other cake mix cookies on The Elf's Cake Mix Cookies Pinterest Board.
---
Easter's Coming!
Easter is coming! How will you and your family celebrate?
The Un-Bunny Book answers that question! It's packed with fun activities, games, crafts, snacks, and stories that are based on Easter's true meaning.
Use it for kids ages 3-12 at home, school, church, in the community, or with your homeschool group -- or even to hold an outreach Easter event. The Un-Bunny Book shows kids and parents that Jesus' resurrection is something to celebrate. With reproducibles, too!
Learn more about The Un-Bunny Book here.
---
Cookie Baking Tip: How to Set Drop Cookies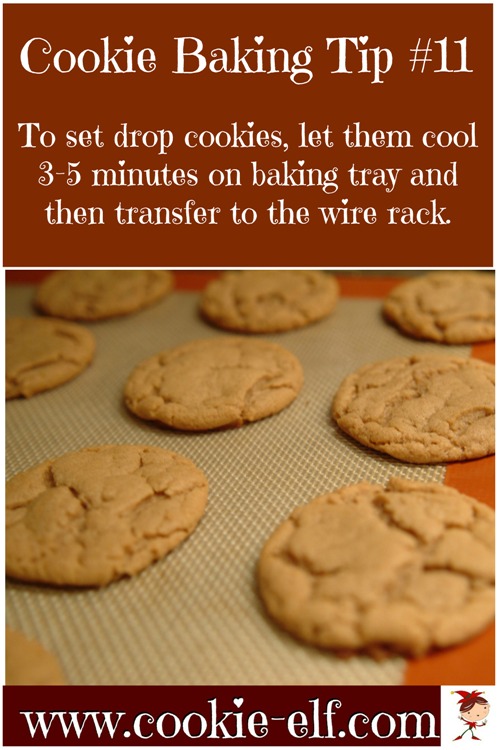 Image: The Cookie Elf

See more helpful cookie baking tips on The Elf's Baking Tips Pinterest Board .
---
Fun Ways to Dress Up Cookies for Valentine's Day
More Easy Strawberry and Cherry Cookie Recipes

That's it for now. See you next time!

Happy baking,

Kathy, The Cookie Elf
www.cookie-elf.com