Dear Cookie Elf reader,



Welcome back to The Cookie Elf File! About once a week, The Elf sends you an easy cookie recipe and simple baking tips for baking homemade cookies.
---
Measure Up?
Browse stuff to use to measure ingredients of all kinds. Take a look.

---
The Cookie Elf is on Pinterest
Join us on Pinterest! Browse our 80+ boards (and growing) for cookie inspiration and simple baking tips, like chocolate chip cookies, no bake cookies, cookie gift baskets -- even special treats like gluten-free cookies! Happy pinning!
---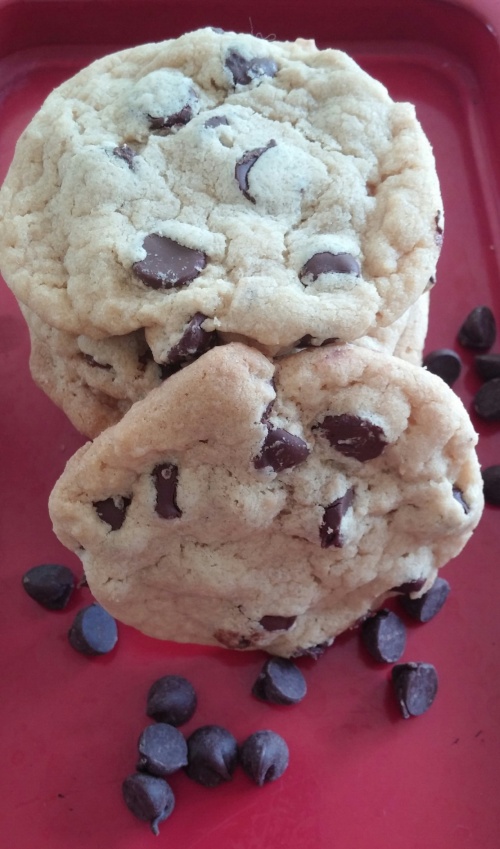 Image: The Cookie Elf

These Easy Chocolate Chip Cookies are a tweak to the classic recipe, but with fewer ingredients making the recipe simple and quick to put together.

It surprises many people to know that you don't absolutely need to add vanilla, salt, baking powder – or for that matter, baking soda – to the cookie dough in order to make great chocolate chip cookies.


Two cups of chocolate chips may seem like a lot for a simple chocolate chip cookie recipe, but no one says this version should taste simple. Wait until you bite into the result.


Prep time: 15 minutes
Bake time: 10-12 minutes
Makes about 2-3 dozen cookies


Get the full recipe for Easy Chocolate Chip Cookies . Plus be sure to check out our Chocolate Chip Cookies Pinterest board for more chocolate chip cookie inspiration.
---
Get Organized for Summer
I'm all about finding simple ways to spend time on what matters and eliminate the stuff I don't need to do. Since you're a Cookie Elf reader, I bet you feel the same.

Summer is here. And you feel like you're disorganized … if you don't know what to do with the kids … if you feel overwhelmed with junk …

Here's some news that is a relief. Jane organized her home and her stuff in 7 days. She had to when she moved from Canada to Australia! When she figured out to streamline everything, it made a huge difference for her. It can for you too. Check out how you can drop your clutter and feel the relief in time for summer. More info.

---
Cookie Baking Tip: Over-Chipped or Under-Chipped?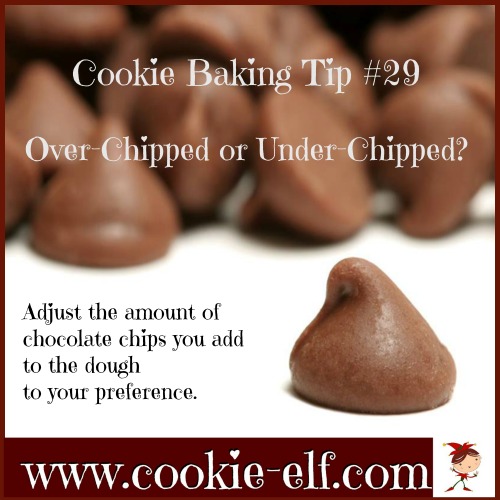 Image: The Cookie Elf
See more helpful cookie baking tips on The Elf's Baking Tips Pinterest Board .
---
Drop It! These Make Drop Cookies Easy
More Easy Chocolate Chip Cookie Recipes

That's it for now. See you next time!

Happy baking,

Kathy, The Cookie Elf
www.cookie-elf.com