Dear Cookie Elf reader,



Welcome back to The Cookie Elf File! About once a week, The Elf sends you an easy cookie recipe and simple baking tips for baking homemade cookies.
---
Get the Scoop on Making Drop Cookies
For years I used a teaspoon to make drop cookies. It works okay ... until I used a cookie scoop. L-O-V-E it. See what I mean. Check out the best-selling and most popular cookie scoops and ice cream scoops used by bakers like you. Take a look.

---
The Cookie Elf is on Pinterest
Join us on Pinterest! Browse our 80+ boards (and growing) for cookie inspiration and simple baking tips, like chocolate chip cookies, no bake cookies, cookie gift baskets -- even special treats like gluten-free cookies! Happy pinning!
---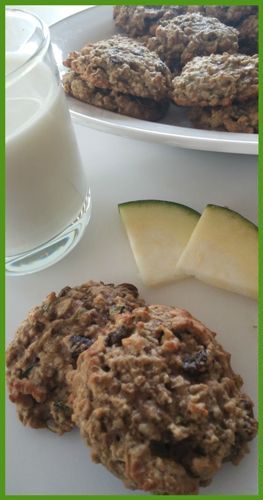 Image: The Cookie Elf

These Easy Zucchini Cookies are a twist to the classic oatmeal cookie recipe.

The recipe gives you the chance to use the piles of zucchini that are ready to pick all at the same time in midsummer and add some veggies to your cookie dough in the process (so you can actually believe you're eating a healthy cookie.)

Another plus to this recipe is that it calls for grated zucchini. That means you now have a practical use for those wayward zucchinis that get as big as green baseball bats when you miss picking them.

Even better: these cookies freeze well. Make several batches, use up all your zucchini, and freeze the cookies to use in lunch boxes once school starts.

The cookies are soft, almost like miniature rounds of zucchini bread. It's a true comfort food cookie!

Prep time: 10-15 minutes
Bake time: 10-13 minutes, divided
Makes about 4-5 dozen cookies


Get the full recipe for Easy Zucchini Cookies … and check out our Drop Cookies Pinterest board for more cookie inspiration.
---
FREE! Learn to Make Cake Pops with Online Course
4 video lessons you can take anytime, anywhere – for free. Learn Wilton decorating tips and tricks to make the prettiest and most personalized cake pops on the block! With Craftsy, the online leader in craft classes. Learn more here.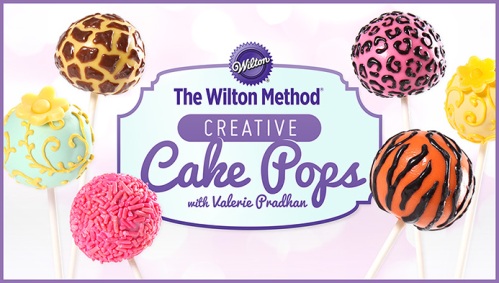 ---
Cookie Baking Tip: What to Do with Sticky Drop Cookie Dough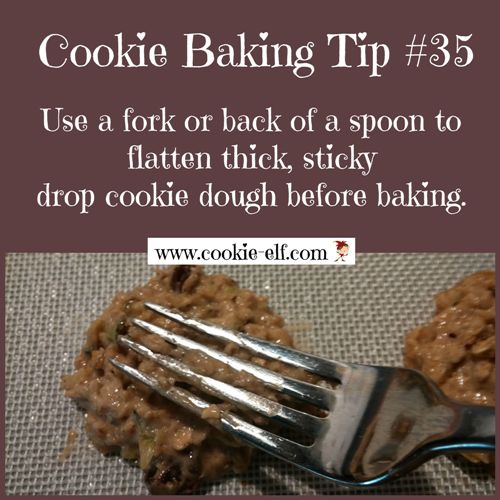 Image: The Cookie Elf
See more helpful cookie baking tips on The Elf's Baking Tips Pinterest Board .
---
Make Drop Cookies the Easy Way
More Easy Drop Cookies for Summer

That's it for now. See you next time!

Happy baking,

Kathy, The Cookie Elf
www.cookie-elf.com