Dear Cookie Elf reader,



Welcome back to The Cookie Elf File! About once a week, The Elf sends you an easy cookie recipe and simple baking tips for baking homemade cookies.
---
Pan Up for the Holidays
You need them, especially with the holidays just around the corner. But which ones should you get? See the best-selling and most popular baking pans used by families like yours. Take a look.

---
The Cookie Elf is on Pinterest
Join us on Pinterest! Browse our 80+ boards (and growing) for cookie inspiration and simple baking tips, like chocolate chip cookies, no bake cookies, cookie gift baskets -- even special treats like gluten-free cookies! Happy pinning!
---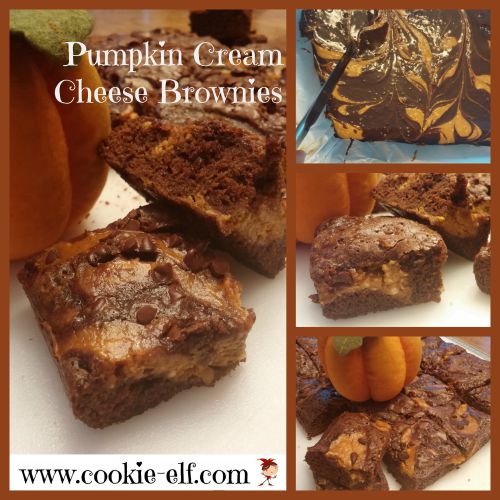 Image: The Cookie Elf
Pumpkin Cream Cheese Brownies are an easy brownie recipe that is perfect for fall.
The brownies are impressive because the swirls look so fancy. But shhh … don't tell others that the marbled effect is so easy to do. You mix together a standard brownie recipe and the pumpkin cream cheese filling in separate bowls and drop them separately into the pan.
The trick? Drop a little at a time. Drop many small amounts of filling on top of the brownie base, rather than large dollops – and then allow some of the filling to peek through the top, too – before swirling through all the layers with a kitchen knife.
This recipe a great way to use up some of that leftover pumpkin from making pumpkin bread, pumpkin pie, and pumpkin cookies.
Prep time: 10 minutes
Bake time: 40-45 minutes
Makes 24 brownies
Get the full recipe for Pumpkin Cream Cheese Brownies … and check out our Brownies Pinterest board for more cookie inspiration.
---
DIY Classes for Free for 7 Days: Perfect for Your Fall Schedule
If you like to make or bake or build or create – or you want to keep your kids busy in the summer – you'll want to spend some time wandering around Bluprint's site for ideas (formerly Craftsy.)

I confess that I nearly go on overload when I log on. It's so much fun! You can search all kinds of classes and downloadable tutorials. Just tune in on your own schedule and re-watch as often as you like. Plus find plenty of support along the way in chat forums with fellow enthusiasts in crafts, art, quilting, paper craft, embroidery, photography, gardening, spinning, woodworking, baking, cooking, jewelry making…

One thing I like to do is regularly check Bluprint's free classes listing. Have fun. I know I will.
---
Cookie Baking Tip: Using Cream Cheese in Cookies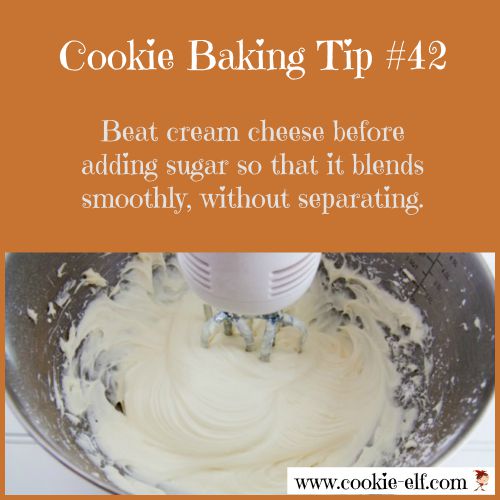 Image: The Cookie Elf
See more helpful cookie baking tips on The Elf's Baking Tips Pinterest Board .
---
Don't Just Scrape By!
More Easy Brownie Recipes

That's it for now. See you next time!

Happy baking,

Kathy, The Cookie Elf
www.cookie-elf.com