Dear Cookie Elf reader,



Welcome back to The Cookie Elf File … and to easy cookie recipes! About once a week, The Elf sends you cookie recipes, cookie trivia and simple baking tips to make baking cookies easy and fun for your family.

Here's an easy cookie tip – make patriotic Magic Bars using one simple trick. Learn how in today's feature. Enjoy!
---
Biggest Selection of Cookie Decorations … at Best Prices
Browse an amazing selection of sprinkles, colored sugars, icing, and cookie decorations at best prices. Have fun!.

---
Feature: Easy Magic Bars - With a Patriotic Twist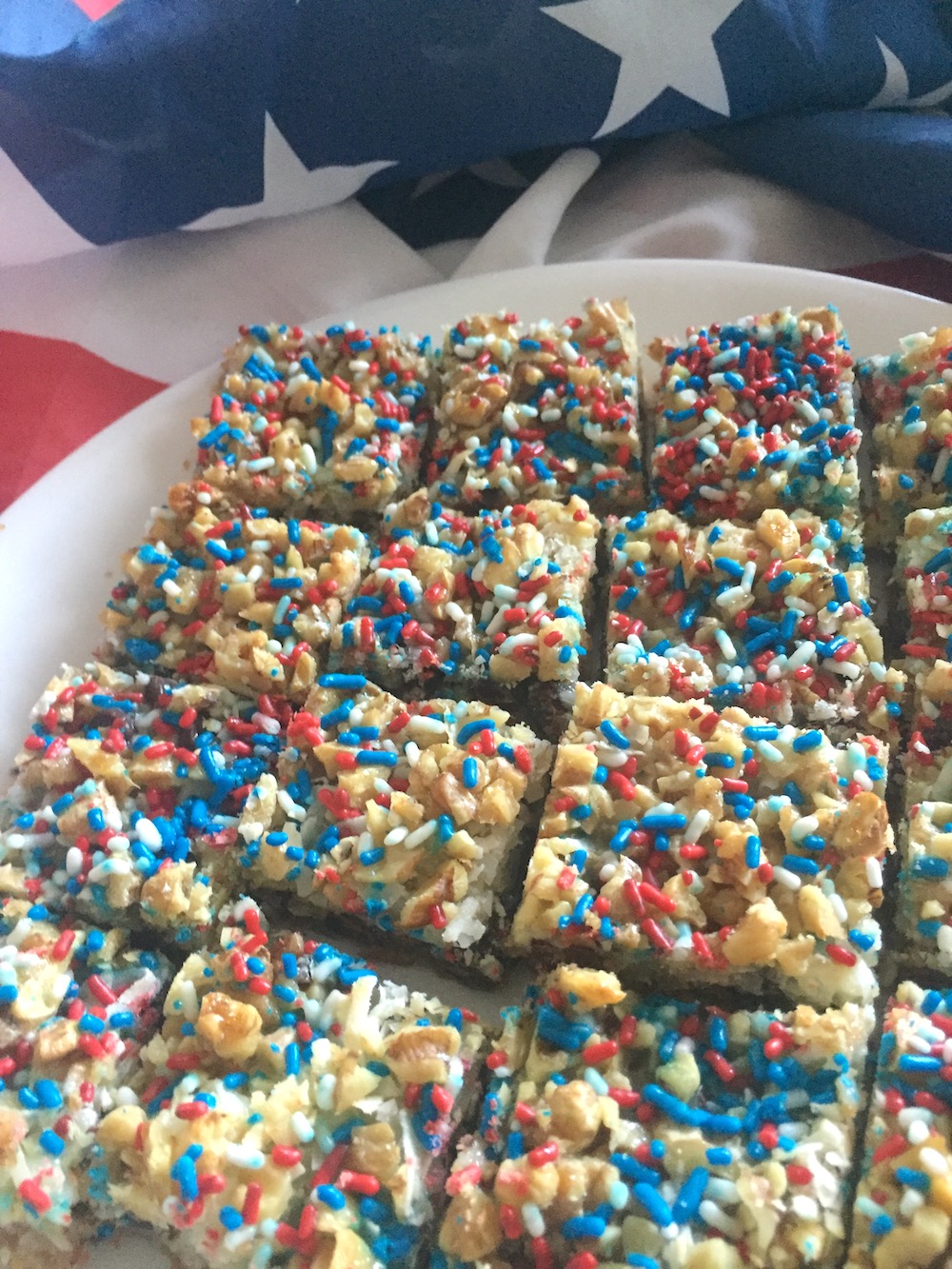 Image: The Cookie Elf

Magic Bars first debuted in the 1960s and have been uber-popular ever since.

They're so easy. You make the graham cracker crust directly in the baking pan and then sprinkle layers of chocolate, nuts, coconut – and pour sweetened condensed milk on the top.

Here's the fun twist: tweak the recipe for a holiday or theme. Scatter the surface with red, white, and blue sprinkles for Independence Day … your school's colors for graduation … a bride's colors for her bridal shower … or for any holiday. Enjoy!

Prep time: 10 minutes
Bake time: 25-30 minutes
Makes 24-36 bars


Get the full recipe for Magic Bars …plus check out more Easy Bar Cookies on our Pinterest board for more ideas.
---
Cookie Baking Tip: How to Adjust Any Cookie Recipe to Any Holiday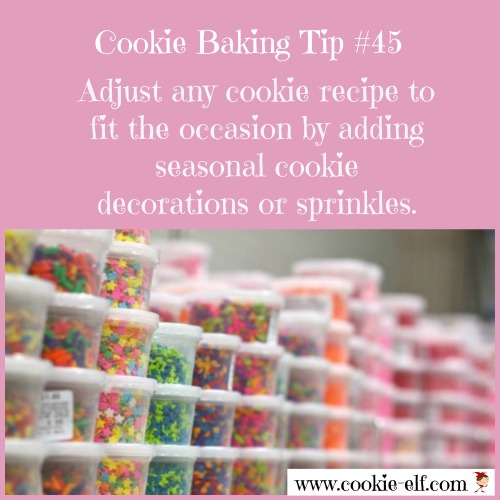 Image: The Cookie Elf
See more helpful cookie baking tips on The Elf's Baking Tips Pinterest Board .
---
Fun Pans for All Kinds of Cookies!
More Easy Layer Bar Cookies

That's it for now. See you next time!

Happy baking,

Kathy, The Cookie Elf
www.cookie-elf.com