Dear Cookie Elf reader,



Welcome back to The Cookie Elf File … and to easy cookie recipes! About once a week, The Elf sends you cookie recipes, cookie trivia and simple baking tips to make baking cookies easy and fun for your family.

As the calendar approaches September, bake and freeze drop cookies like Chocolate Chip Peanut Butter Cookies for lunch boxes. Enjoy!
---
Are You Freezing Yet?
Planning ahead … have extra cookies … or you're freezing other foods? Browse plastic and glass freezer containers to see what can work for you. Take a look.

---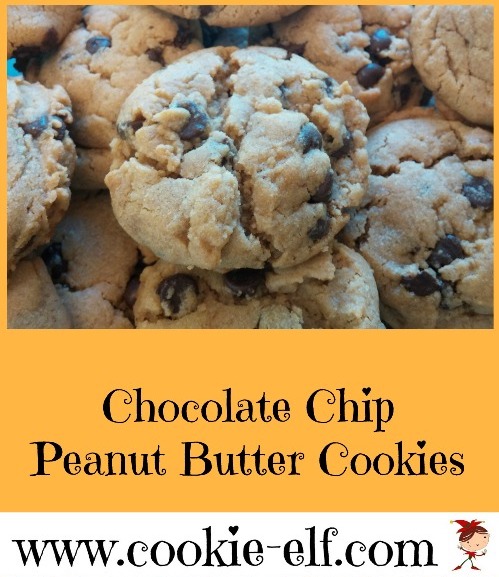 Image: The Cookie Elf

In a delicious twist, these Chocolate Chip Peanut Butter Cookies are a variation of the traditional chocolate chip cookie recipe.

It's super easy because it has just 8 ingredients, which are measured in simple proportions, all 1 or 2 (1 cup, 2 cups.)

Prep time: 10 minutes
Bake time: 10-14 minutes
Makes about 4 dozen cookies


Get the full Chocolate Chip Peanut Butter Cookies and some cookie baking tips from The Elf. Plus be sure to check out The Elf's Drop Cookies Pinterest board for more drop cookies you can make and freeze ahead.
---
Cookie Baking Tip: How Long Will Cookies Keep in the Freezer?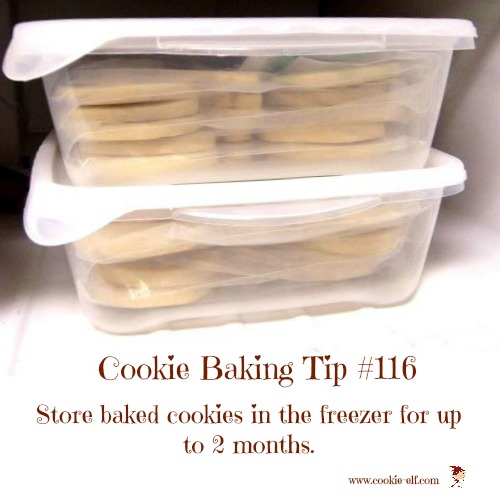 Image: The Cookie Elf
See more helpful cookie baking tips on The Elf's Baking Tips Pinterest Board .
---
Fun Ways to Store Cookies
More Easy Drop Cookies that Freeze Well

That's it for now. See you next time!

Happy baking,

Kathy, The Cookie Elf
www.cookie-elf.com