Dear Cookie Elf reader,



Welcome back to The Cookie Elf File! About once a week, The Elf sends you an easy cookie recipe and simple baking tips for baking homemade cookies.
The Cookie Elf is on Pinterest!
Join us on Pinterest! Browse our 80+ boards (and growing) for cookie inspiration and simple baking tips, like chocolate chip cookies, no bake cookies, cookie gift baskets -- even special treats like gluten-free cookies! Happy pinning!
Feature: Pumpkin Chocolate Chip Cookies - Easy Chocolate Chip Cookie Recipe Variation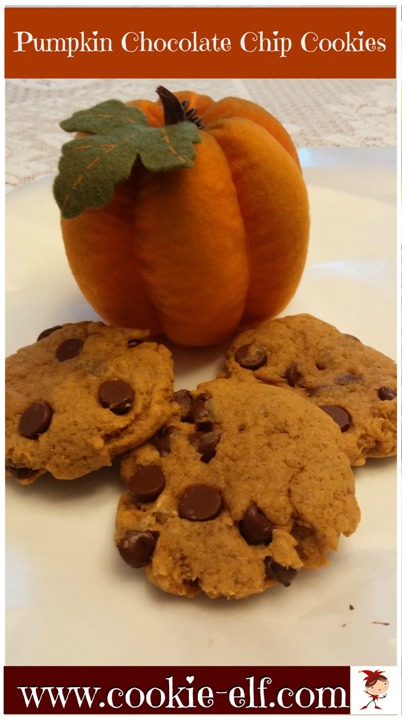 Image: The Cookie Elf

Pumpkin Chocolate Chip Cookies are a fun and easy variation on the classic chocolate chip cookie recipe – a perfect drop cookie that allows you to use leftover pumpkin puree.

While many pumpkin cookie recipes produce cake-like cookies, this one is different. The credit goes to two simple steps: melting the butter and replacing the eggs with pumpkin puree. The result is a wonderful chewy pumpkin cookie, rather than a cake-like cookie. Plus, this recipe is easy because it is mixed entirely by hand. There's no need to get out the electric mixer!

Prep time: 15 minutes
Bake time: 8-10 minutes
Makes about 3-4 dozen cookies

Get the full recipe for Pumpkin Chocolate Chip Cookies and see all kinds of chocolate chip cookie variations on The Elf's Chocolate Chip Cookies Pinterest Board.
---
Cookie Baking Tip of the Week: Which Pumpkin Puree to Use in Cookie Recipes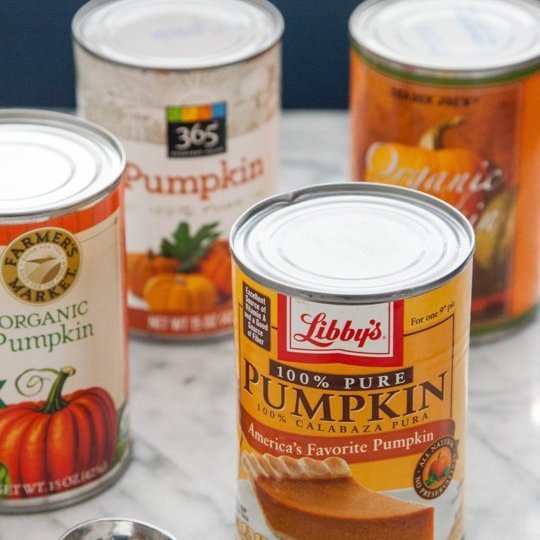 Image: The Kitchn
When using pumpkin puree in cookies, keep in mind the difference between canned pumpkin puree and fresh pumpkin puree.
Canned pumpkin puree has an even texture and flavor. Use it over fresh cooked pumpkin if you want consistency.
Most canned pumpkin purees contain squash, even if they are labeled "100% pumpkin." The USDA specifies ingredients for canned puree as "prepared from clean, sound, properly matured, golden fleshed, firm shelled, sweet varieties of either pumpkins and squashes by washing, stemming, cutting, steaming and reducing to a pulp." If you are a pumpkin purist, cook your own puree. Make sure you drain it well.
See more helpful baking tips on The Elf's Baking Tips Pinterest Board .
---
More Cookie Recipes for Thanksgiving from The Elf

That's it for now. See you next time!
Happy baking,
The Cookie Elf
www.cookie-elf.com