Dear Cookie Elf reader,



Welcome back to The Cookie Elf File! During December, look for 12 easy Christmas cookies from The Elf – recipes and simple baking tips for making them.
The Cookie Elf is on Pinterest!
Join us on Pinterest! Browse our 80+ boards (and growing) for cookie inspiration and simple baking tips, like chocolate chip cookies, no bake cookies, cookie gift baskets -- even special treats like gluten-free cookies! Happy pinning!
12 Days of Easy Christmas Cookies #10 - Cranberry Almond Biscotti, Low-Fat Italian Cookie Recipe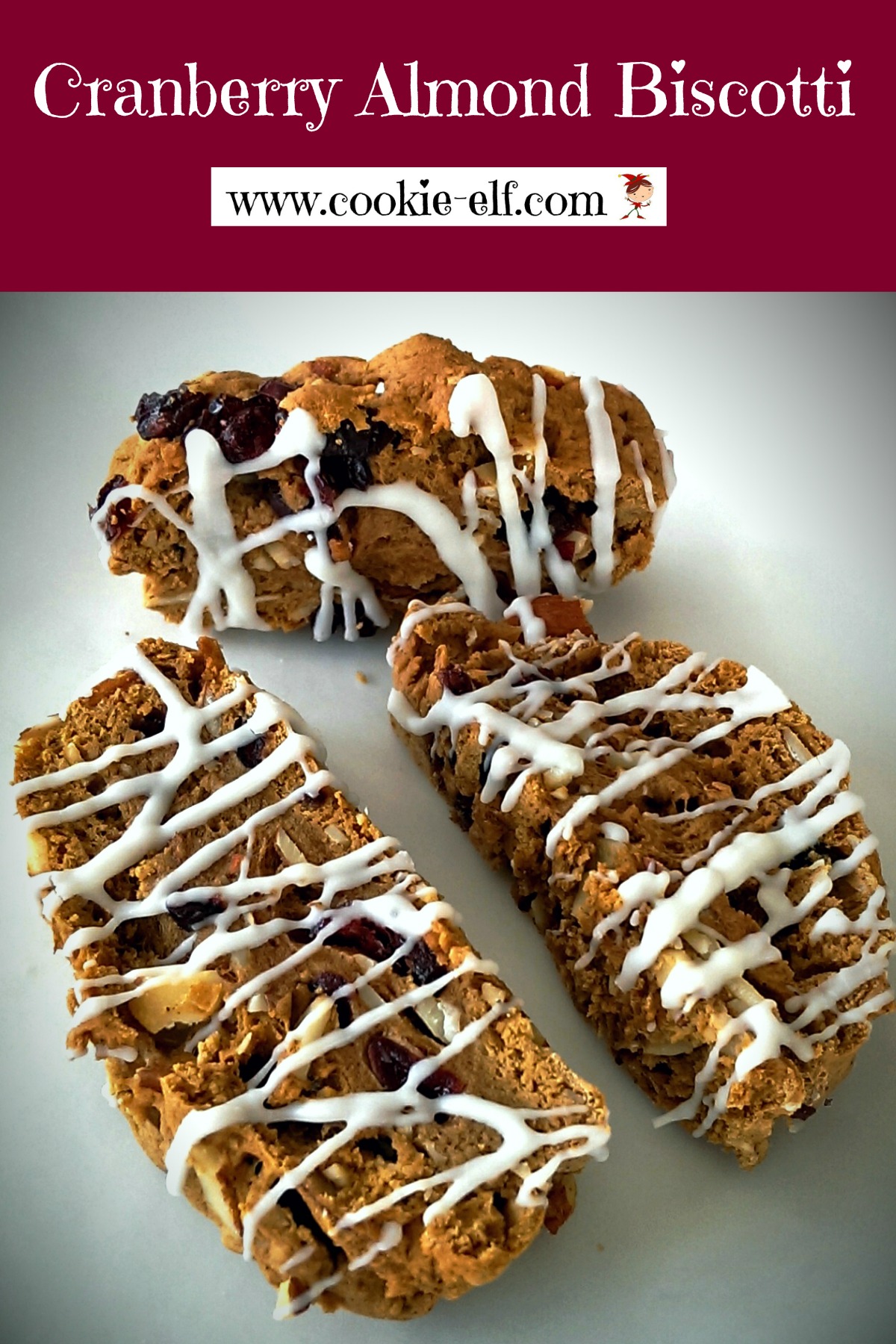 Image: The Cookie Elf
This Cranberry Almond Biscotti recipe incorporate dried cranberries and sugar substitute in a fresh version of these traditionally almond-flavored Italian Christmas cookies.
Biscotti (bih-SKAWT-tee), meaning "twiced-baked" in Italian ("bis" meaning "twice" and "cotto" derived from "cooked"), have become the most popularized Italian cookie recipe beyond the country's borders.
Making biscotti is deceptively simple. Dough is formed into loaves, baked until golden brown, sliced, and then baked again. It is ideal for dipping in coffee, espresso, tea, milk, or wine.
Prep time: 20 minutes
Bake time: 40 minutes
Makes about 30-32 cookies
Get the full recipe for Cranberry Almond Biscotti … and get more ideas for different biscotti on The Elf's Biscotti Pinterest Board.
---
Christmas Cookie Baking Tip : Hints for Slicing Biscotti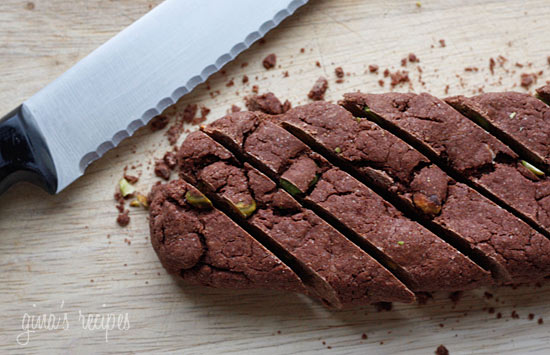 Image: Skinny Taste

Biscotti, or "twice-baked cookies," are partially baked in loaves and then removed from the oven to be sliced. Sliced biscotti are turned on their sides and toasted for a few minutes, hence their name.

Use these hints to slice biscotti cleanly and expertly.
Biscotti are thick. Use a long, serrated knife in order to slice cleanly.
Make sure your knife is very sharp.
Move knife carefully in a sawing motion so as not to tear slices.
Slice biscotti at a diagonal angle to make longer slices.
Slice biscotti in ½" – ¾" slices.
See more helpful baking tips on The Elf's Baking Tips Pinterest Board .
---
More Easy Christmas Cookies from Around the World

That's it for now. See you next time!

Happy baking,

The Cookie Elf
www.cookie-elf.com