Dear Cookie Elf reader,



Welcome back to The Cookie Elf File! Epiphany is not until January 6, so technically we're still in the holiday season. Here is the last of 12 easy Christmas cookies from The Elf – recipes and simple baking tips for making them. (And look for more easy cookie recipes for the new year beginning next week.)
The Cookie Elf is on Pinterest!
Join us on Pinterest! Browse our 80+ boards (and growing) for cookie inspiration and simple baking tips, like chocolate chip cookies, no bake cookies, cookie gift baskets -- even special treats like gluten-free cookies! Happy pinning!
12 Days of Easy Christmas Cookies #12 - No-Bake Reese's Bars, Just 7 Ingredients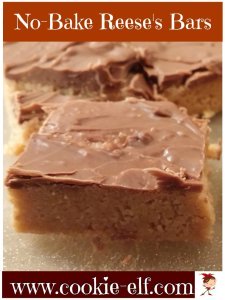 Image: The Cookie Elf

No-Bake Reese's Bars combine two great flavors – milk chocolate and peanut butter – producing a taste and texture that is a clone of the ever-popular Reese's Peanut Butter Cups.

The trademark milk chocolate-smooth peanut butter combination was fathered by H.B. Reese in 1928, who began producing his peanut butter cups and other candy in his Hershey, PA basement. Reese's have become the best-selling candy brand in the U.S.

These bars, more a confection than a straight-up cookie because they are not baked, mimic the popular Reese's Peanut Butter Cups save for having just one layer of chocolate, rather than two. They contain no flour, making them a favorite among the gluten-free crowd.

To top it off, they are incredibly easy to make and have just 7 ingredients.

Prep time: 15 minutes
Chilling time: 30-60 minutes
Makes about 60 bite-sized bars

Get the full recipe for No-Bake Reese's Bars … and get more ideas for other no-bake cookies on The Elf's No-Bake Cookies Pinterest Board.
---
Cookie Baking Tip : Measure Peanut Butter With Less Mess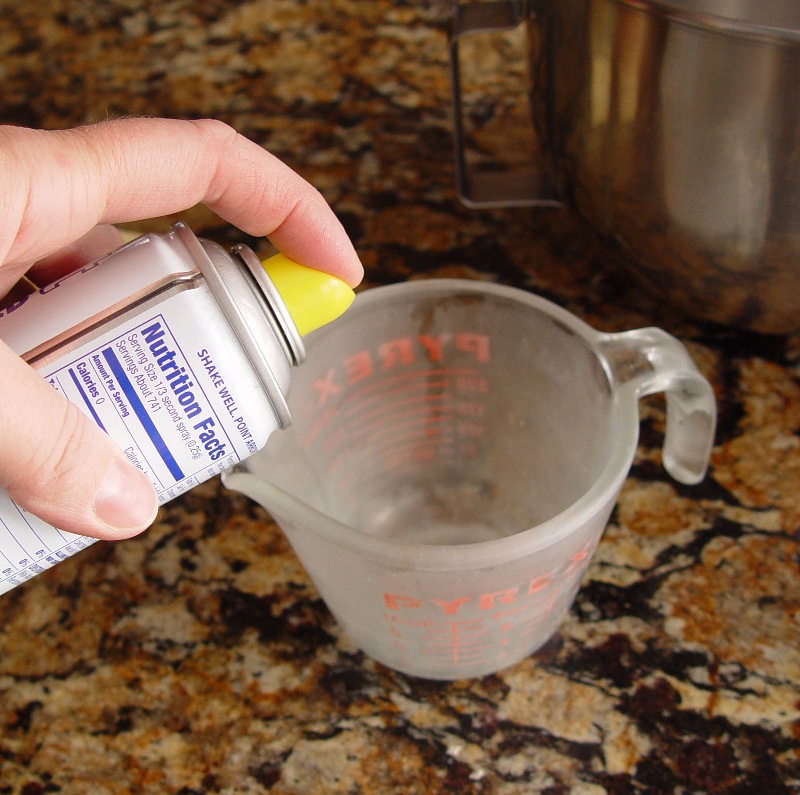 Image: Jamie Cooks It Up

For an easy, no-mess way to measure peanut butter, coat the measuring cup with cooking spray, shortening, or oil. Then spoon in the peanut butter and press it to fit the right proportions.

The peanut butter will slide out of the measuring cup easily, making clean up a snap … a much preferable alternative than a sticky, gooey mess.

See more helpful baking tips on The Elf's Baking Tips Pinterest Board .
---
More No-Bake Cookies With Peanut Butter from The Elf

That's it for now. See you next time!

Happy baking,

The Cookie Elf
www.cookie-elf.com