Dear Cookie Elf reader,



Welcome back to The Cookie Elf File … and to easy cookie recipes! About once a week, The Elf sends you cookie recipes, cookie trivia, offers, and simple baking tips to give you easy ways to bake homemade cookies.

Free! Craftsy Mini-Class: Learn to Make Cake Pops
4 video lessons you can take anytime, anywhere – for free. Learn Wilton decorating tips and tricks to make the prettiest and most personalized cake pops on the block! Offered free by Craftsy, the online leader in craft classes. Learn more here.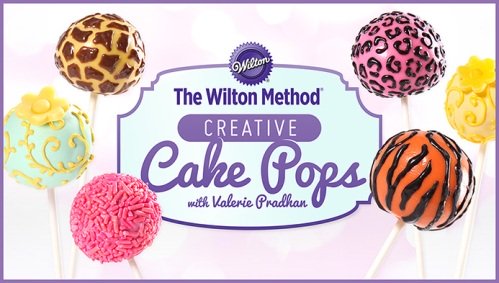 The Cookie Elf is on Pinterest!
Join us on Pinterest! Browse our 80+ boards (and growing) for cookie inspiration and simple baking tips, like chocolate chip cookies, no bake cookies, cookie gift baskets -- even special treats like gluten-free cookies! Happy pinning!
Feature: Nutella Peanut Butter Brownies: Easy Brownie, Easy Blondie – In One Recipe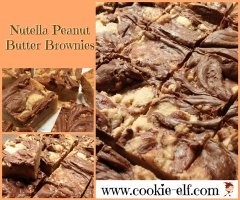 Image: The Cookie Elf

Nutella Peanut Butter Brownies are not just an easy bar cookie recipe to make from scratch. (The bars call for just 7 ingredients.)

What makes these so much fun is that they are a form of both brownies and blondies.

Instead of cocoa or melted chocolate for flavor (as is the case with chocolate brownies) or simply brown sugar (typical of blondies), this recipe uses brown sugar and peanut butter.

The result is a rich peanut butter flavor and dense texture. They are topped off, literally, with Nutella (a chocolate spread made from cocoa, hazelnuts, sugar, and additional ingredients, available in grocery stores near the peanut butter) swirled on the surface.

Which makes these a true combination of brownies and blondies. And irresistible.

Prep time: 10 minutes
Bake time: 20-25 minutes
Makes 16-25 treats, depending upon how you cut them.

Get the full recipe for Nutella Peanut Butter Brownies … and discover other brownie recipe and blondie recipe variations on The Elf's Brownies Pinterest Board.
---
Cookie Baking Tip: How to Swirl Cookie Dough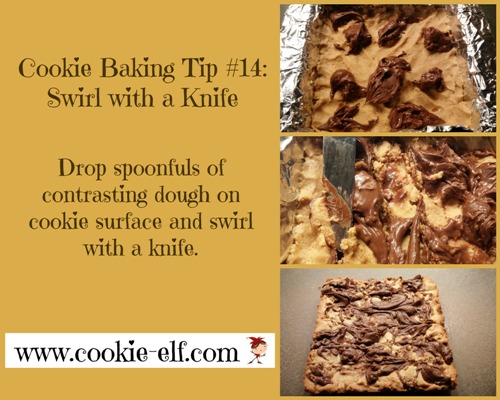 Image: The Cookie Elf

See more helpful cookie baking tips on The Elf's Baking Tips Pinterest Board .
---
More Easy Blondie and Brownie Recipes from The Elf

That's it for now. See you next time!

Happy baking,

The Cookie Elf
www.cookie-elf.com