Dear Cookie Elf reader,



Welcome back to The Cookie Elf File … and to easy cookie recipes! About once a week, The Elf sends you cookie recipes, cookie trivia and simple baking tips to save you time, mess, and money so you can bake homemade cookies.

Today on National Chocolate Chip Cookie Day, take time to enjoy one of life's simple pleasures: the BEST Chocolate Chip Cookie Recipe ever. Have fun!
---
Pan Up!
See the best-selling and most popular baking pans used by families like yours. Take a look.

---
The Cookie Elf is on Pinterest
Join us on Pinterest! Browse our 80+ boards (and growing) for cookie inspiration and simple baking tips, like chocolate chip cookies, no bake cookies, cookie gift baskets -- even special treats like gluten-free cookies! Happy pinning!
---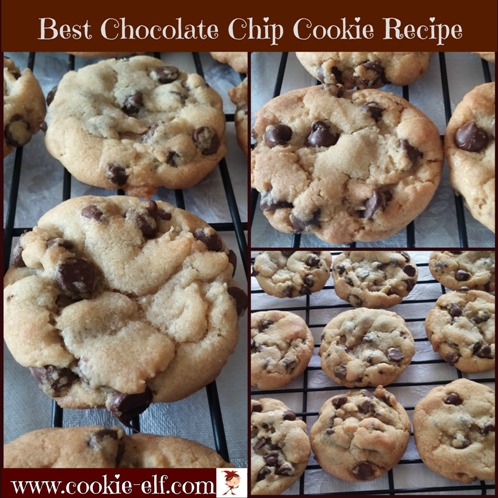 Image: The Cookie Elf

If you bake nothing else this year, be sure to try the BEST Chocolate Chip Cookie Recipe - a reader favorite.

It's not the standard chocolate chip cookie recipe on the back of Toll House Drop packages.

And it's hard to say what makes this recipe so popular. Maybe it's the extra chocolate chips. Or the tweaked proportions of granulated sugar and brown sugar.

Whatever.

Just make sure you try it once this year. Preferably soon. And let us know how your Best Chocolate Chip Cookies turn out. Post your pics on The Cookie Elf Facebook page to share with other cookie elves!

Prep time: 10-15 minutes
Bake time: 11-12 minutes
Makes about 4 dozen large cookies



Get the full recipe for BEST Chocolate Chip Cookies … and check out our Chocolate Chip Cookies Pinterest board for more easy chocolate chip cookie recipes you can try this year.
---
Craftsy: DIY for Free for 7 Days
Craftsy: if you like to make or bake or build or create – or if you're into DIY – you'll want to spend some time wandering around Craftsy's site for ideas.

I confess that I nearly go on overload when I log on. It's so much fun! You can watch free Craftsy classes with lifetime access and downloadable tutorials. Just tune in on your own schedule and re-watch as often as you like. Plus find plenty of support along the way in chat forums with fellow enthusiasts in quilting, knitting, crochet, paper craft, embroidery, photography, gardening, spinning, woodworking, baking, cooking, jewelry making…

Yes, there's a tutorial for that, plus Craftsy pros also offer independent designer patterns and forums, too.

One thing I like to do is regularly check Craftsy's free classes and the daily clearance on supplies (it changes all the time as clearance items go out of stock and new supplies go on sale).

If you find you are addicted to Craftsy you can get a 7 day free trial of Craftsy Unlimited that gives you all kinds of extra goodies and discount benefits.

Have fun. I know I will.
---
Cookie Baking Tip: Fun Cookie Trivia about Chocolate Chips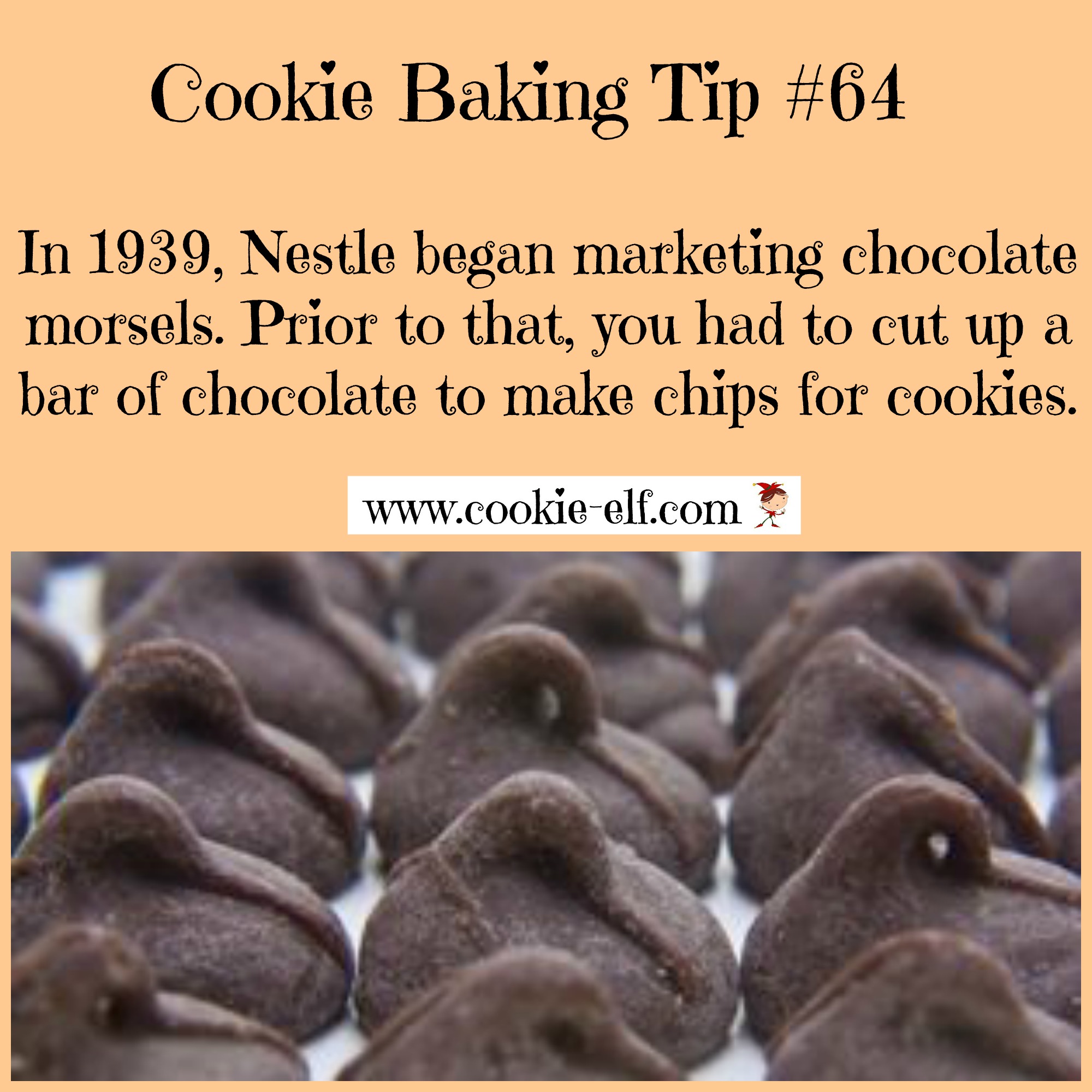 Image: The Cookie Elf
See more helpful cookie baking tips on The Elf's Baking Tips Pinterest Board .
---
Get The Scoop! Make Uniformly-Sized Drop Cookies
More Easy Chocolate Chip Cookie Recipes

That's it for now. See you next time!
Happy baking,
Kathy, The Cookie Elf
www.cookie-elf.com