Dear Cookie Elf reader,



Welcome back to The Cookie Elf File! About once a week, The Elf sends you an easy cookie recipe and simple baking tips for baking homemade cookies.
---
DIY Crafts, Yoga, More for 7 Days for Free
If you like to make or bake or build or create – or if you're into DIY – you'll want to spend some time wandering around Bluprint's site for ideas (formerly Craftsy) in art, quilting, paper craft, embroidery, photography, yoga, gardening, spinning woodworking, baking, cooking, jewelry making ...

It's really fun.

You can get a 7-day free trial of Bluprint's classes. They update your options all the time. Have fun. I know I will.
---
The Cookie Elf is on Pinterest
Join us on Pinterest! Browse our 80+ boards (and growing) for cookie inspiration and simple baking tips, like chocolate chip cookies, no bake cookies, cookie gift baskets -- even special treats like gluten-free cookies! Happy pinning!
---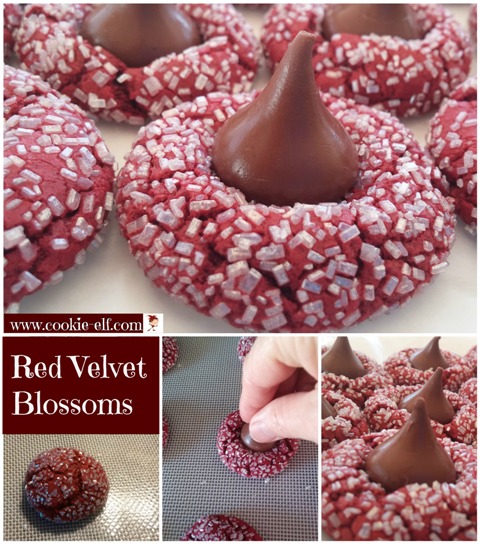 Image: The Cookie Elf

Red Velvet Blossom Cookies are a variation of the classic Peanut Butter Blossom Cookies, a traditional peanut butter cookie topped with a Hershey's Kiss that has become a staple in American kitchens. Peanut Butter Blossoms were a favorite entry in the 1957 Pillsbury Bake-Off contest.

Although red, these are true chocolate cookies through and through. The chocolate cookie dough and the Hershey's Kiss in the cookie center combine for a double dose of chocolate.

This is a gorgeous cookie to make and serve for Valentine's Day and parties. And here's a little secret: this cookie recipe is incredibly easy and quick to make!

Prep time: 10 minutes
Bake time: 8-10 minutes
Makes about 4 dozen cookies

Get the full recipe for Red Velvet Blossom Cookies … and discover other red velvet cookies on The Elf's Red Velvet Cookies Pinterest Board.
---
Bake Some Love
Valentine's Day is coming. There are plenty of simple, easy, and sweet ways to bake your love for your Valentine … for a school party … or for your family. Get great ideas and products to bake some love! Browse ideas.

---
Cookie Baking Tip: Cookie Baking Tip: How Get Sprinkles to Stick to Cookies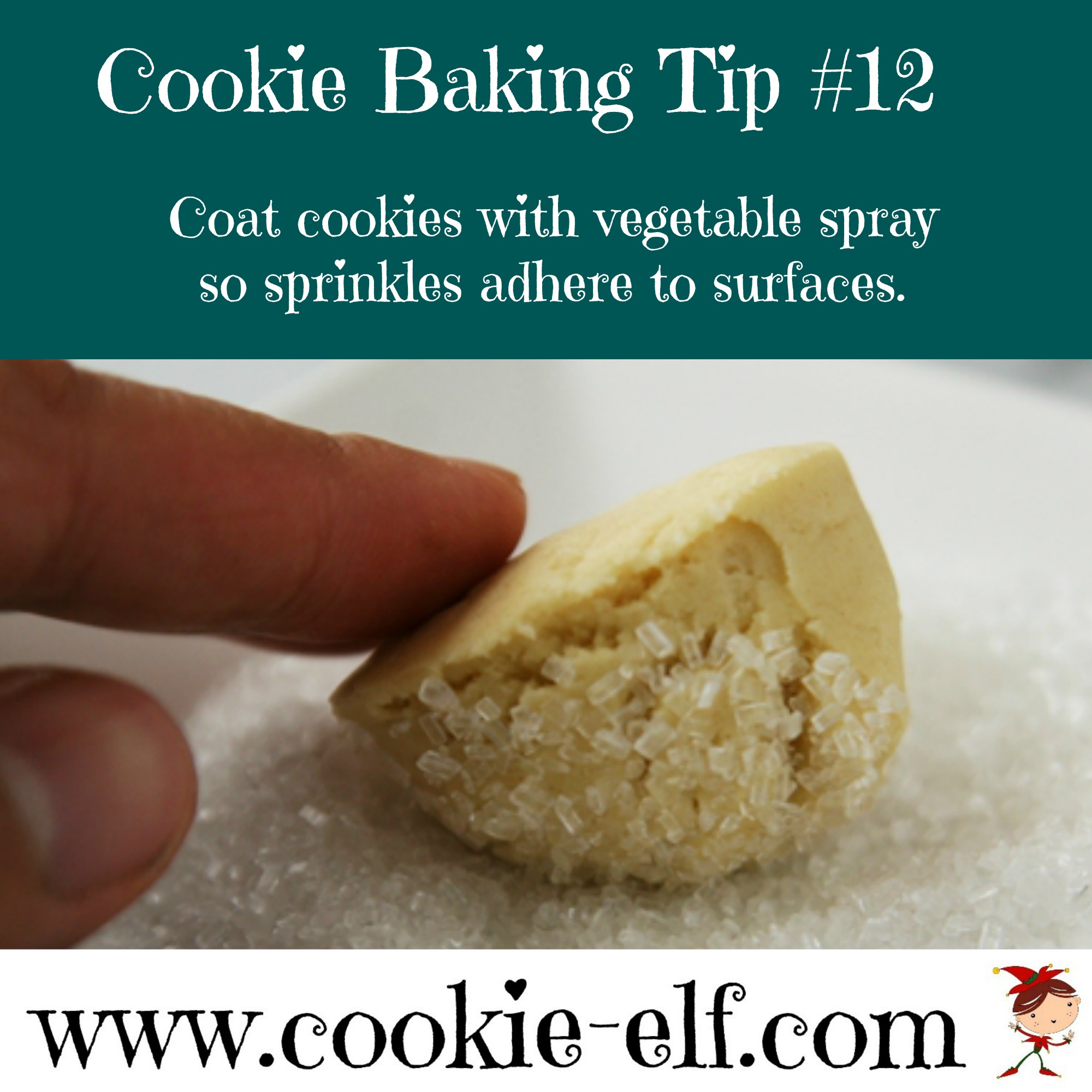 Image: The Cookie Elf
See more helpful cookie baking tips on The Elf's Baking Tips Pinterest Board .
---
Fun Ways to Dress Up Cookies for Valentine's Day
More Easy Red Velvet Cookie Recipes

That's it for now. See you next time!

Happy baking,

Kathy, The Cookie Elf
www.cookie-elf.com