Dear Cookie Elf reader,



Welcome back to The Cookie Elf File! It's that time of year when we send you cookie recipes, cookie trivia and simple baking tips to give you easy ways to bake 12 days of Christmas cookies.

This year, we're sending you two recipes in each email to cut down on the mail in your inbox. Bookmark or pin these recipes so you can use them in your holiday baking.

---
Never Grease a Cookie Sheet Again
Silicone Mats: find out why they're so awesome for baking cookies! Take a look.

---
The Cookie Elf is on Pinterest
Join us on Pinterest! Browse our 80+ boards (and growing) for cookie inspiration and simple baking tips, like chocolate chip cookies, no bake cookies, cookie gift baskets -- even special treats like gluten-free cookies! Happy pinning!
---
12 Days of Christmas Cookies, Day 9: Molasses Drop Cookies - Soft Variation of the Crispy Traditional Version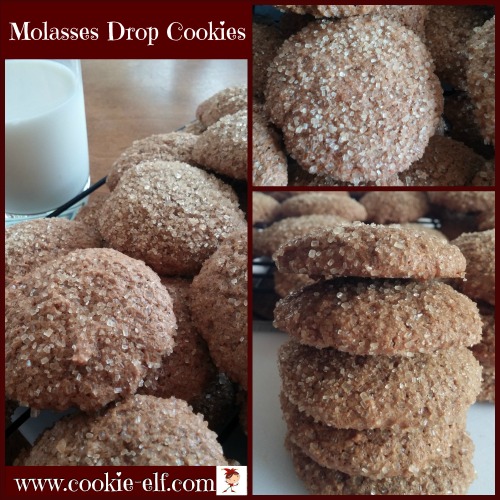 Image: The Cookie Elf

Molasses Drop Cookies are more a molded cookie than a drop cookie. The cookie dough is rolled into a ball, flattened with a drinking glass, and sprinkled with decorator sugar before baking.

But the real tweak to the traditional Molasses Cookies recipe is the grated orange peel, which adds a fruity flavor to the cookies.

And the proportions in this recipe and the additional milk also mean these cookies are soft – not crisp, like traditional ginger cookies or ginger snaps.If you prefer a crispier texture, bake these cookies 2-3 minutes longer than the recipe calls for.

Prep time: 20 minutes
Bake time: 10 minutes
Makes about 5 dozen cookies



Get the full Molasses Drop Cookies… and check out our Drop Cookies Pinterest board for more easy drop cookie recipes you can make for Christmas.
---
12 Days of Christmas Cookies, Day 10: Hot Chocolate Cookies - Better Than Cocoa!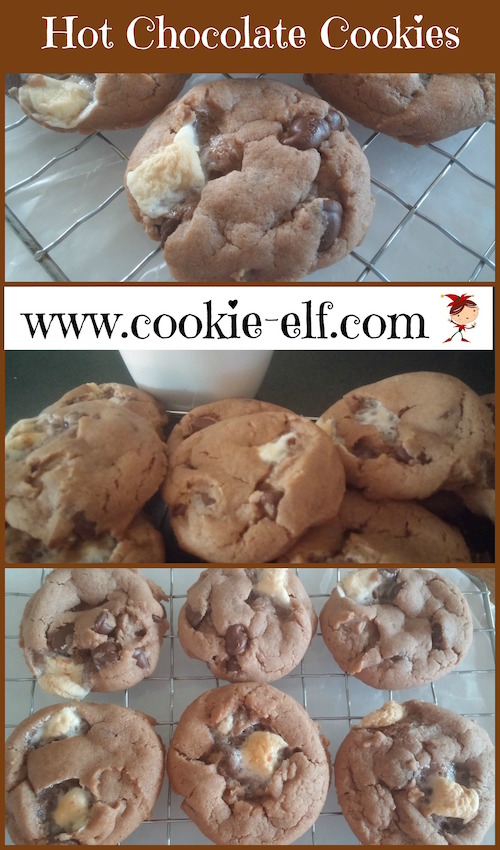 Image: The Cookie Elf

Love hot cocoa? This Hot Chocolate Cookie Recipe lets you have your cocoa and eat it too.

These amazing drop cookies have just enough chocolate in the dough to classify them as a chocolate cookie.

But it's the chocolate chips and miniature marshmallows – melted and browned on the top, just like they'd be if warmed under an oven broiler or over a campfire – that mimic a mug of hot cocoa.

The marshmallows melt and ooze, adding a hint of caramel flavor, too. Pair them up with a glass of milk or a cup of hot chocolate and you'll feel cozy and warm even when it's cold outside.

Prep time: 10 minutes
Bake time: 9-11 minutes
Makes about 4-5 dozen cookies



Get the full Hot Chocolate Cookie Recipe … and check out our Chocolate Cookies Pinterest board for more easy chocolate cookie recipes you can make during the holidays.
---
The Un-Santa Book: Plan Now for a Meaningful Christmas
The Un-Santa Book is packed with ideas for celebrating the Christmas season in fun ways that teach about the gift of God's Son.

It's filled with fun, meaningful Christmas activities for your kids, homeschool group, class, or event - with reproducibles!

You can even use the book to host a complete festival or sponsor a unique holiday event or simply doing Christmas crafts with kids during this special time of year. Good gift idea, too! Learn more.
---
Cookie Baking Tip: How to Make Evenly-Sized Drop Cookies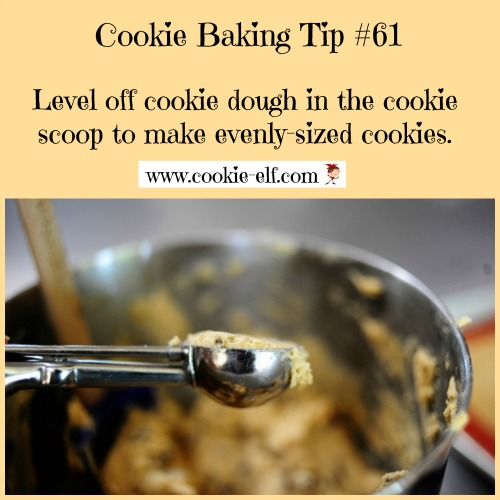 Image: The Cookie Elf
See more helpful cookie baking tips on The Elf's Baking Tips Pinterest Board .
---
Get the Scoop to Make Drop Cookies
More Easy Cookie Recipes for Christmas

That's it for now. See you next time!

Happy baking,

Kathy, The Cookie Elf
www.cookie-elf.com