Dear Cookie Elf reader,



Welcome back to The Cookie Elf File … and to easy cookie recipes! About once a week, The Elf sends you cookie recipes, cookie trivia and simple baking tips to make baking cookies easy and fun for your family.

Celebrate National Sugar Cookie Day (July 9) with Snickerdoodles, an All-American variation of the simple sugar cookie. Enjoy!
---
Why Is Everybody Talking About Silicone Baking Mats?
Silicone mats: find out why they're so awesome for baking cookies! Take a look.

---
Feature: Snickerdoodles - Easy All-American Sugar Cookie Variation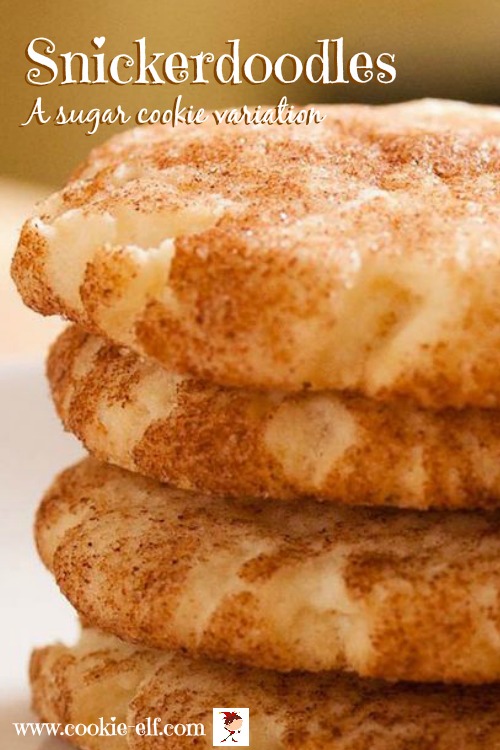 Image: The Cookie Elf
Snickerdoodles are the ultimate "comfort food cookie" – a variation of the classic sugar cookie recipe.
The difference is what you roll them in. Traditional sugar cookies are rolled in granulated sugar. Snickerdoodles are rolled in cinnamon sugar.
The origin of the name "snickerdoodle" is a bit of a mystery, with at least four explanations.
A favorite: an early New England tradition of naming cookies with whimsical names gave rise to the title "Snickerdoodle."
Prep time: 20-30 minutes
Bake time: 8-10 minutes
Makes about 4 dozen cookies

Get the full recipe for Snickerdoodles…plus check out more sugar cookie variations on our Pinterest board.
---
Cookie Baking Tip: Save Mess When Rolling Sugar Cookie Balls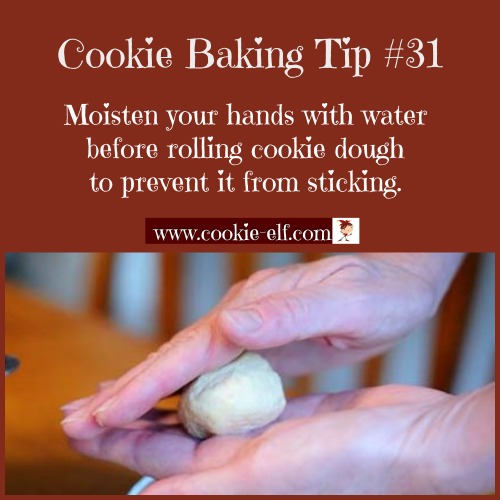 Image: The Cookie Elf
See more helpful cookie baking tips on The Elf's Baking Tips Pinterest Board .
---
Roll With It!
More Sugar Cookie Recipe Variations for National Sugar Cookie Day

That's it for now. See you next time!

Happy baking,

Kathy, The Cookie Elf
www.cookie-elf.com