Dear Cookie Elf reader,



Welcome back to The Cookie Elf File! About once a week, The Elf sends you an easy cookie recipe and simple baking tips for baking homemade cookies.
The Cookie Elf is on Pinterest!
Join us on Pinterest! Browse our 80+ boards (and growing) for cookie inspiration and simple baking tips, like chocolate chip cookies, no bake cookies, cookie gift baskets -- even special treats like gluten-free cookies! Happy pinning!
Feature: Easy White Chocolate Chip Cranberry Cookies – a Chocolate Chip Cookie Recipe Variation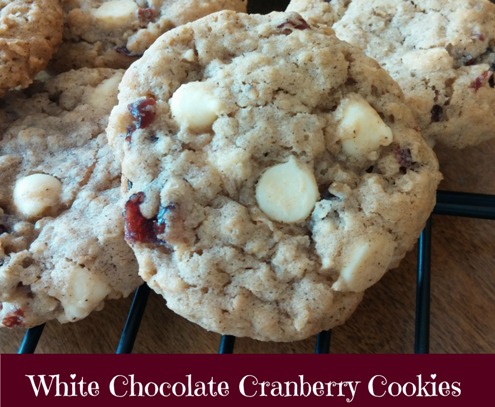 Image: The Cookie Elf

White Chocolate Chip Cranberry Cookies are a unique variation of a traditional chocolate chip oatmeal cookie recipe.

In this version white chocolate chips replace conventional semi-sweet chocolate chips. And where you might add raisins to the dough, you replace them with dried cranberries (Craisins®) instead. The result is a sweet drop cookie with bite – and a pretty one, at that. The white chips and red cranberries create a colorful contrast.

These cookies are an easy and fun way to enjoy cranberries during the holiday season.

Prep time: 15 minutes
Bake time: 10-12 minutes
Makes about 4 dozen cookies

Get the full recipe for White Chocolate Chip Cranberry Cookies and see all kinds of chocolate chip cookie variations on The Elf's Chocolate Chip Cookies Pinterest Board.
---
Cookie Baking Tip of the Week: Hints for Using Cranberries in Cookie Recipes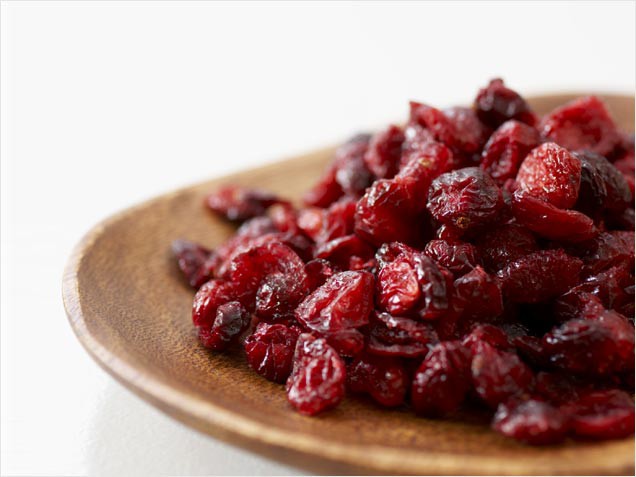 Image: The Heritage Cook
Whether or not cranberries were a part of the first Thanksgiving feast remains a question. However, it is a fact that Native Americans used cranberries as a food, as a medicine, and as a dye for fabrics. They introduced the settlers to cranberries.
Dried cranberries are dehydrated from fresh cranberries in a process similar to processing grapes into raisins. Use these tips to enjoy dried cranberries in cookie recipes.
Measure and use dried cranberries directly from the package. There is no need to soak them in water to "plump" them.
You can substitute dried cranberries for fresh cranberries in recipes. Use ¾ cup dried cranberries for 1 cup fresh cranberries.
Chop dried cranberries coarsely with a kitchen cleaver before adding them to the cookie dough. This will distribute the cranberries more equally throughout the cookie dough and make cookies less lumpy.
Substitute cranberries for raisins in cookie recipes to give cookies a different flavor bite.
Store dried cranberries sealed tightly in a pantry or cupboard at room temperature or frozen for two years in a freezer bag.
See more helpful baking tips on The Elf's Baking Tips Pinterest Board .
---
More Cookie Recipes With Cranberries from The Elf

That's it for now. See you next time!

Happy baking,

The Cookie Elf
www.cookie-elf.com