Dear Cookie Elf reader,



Welcome back to The Cookie Elf File! During December, look for 12 easy Christmas cookies from The Elf – recipes and simple baking tips for making them.
The Cookie Elf is on Pinterest!
Join us on Pinterest! Browse our 80+ boards (and growing) for cookie inspiration and simple baking tips, like chocolate chip cookies, no bake cookies, cookie gift baskets -- even special treats like gluten-free cookies! Happy pinning!
12 Days of Easy Christmas Cookies #7 - Christmas Cookie Bars, Just 7 Ingredients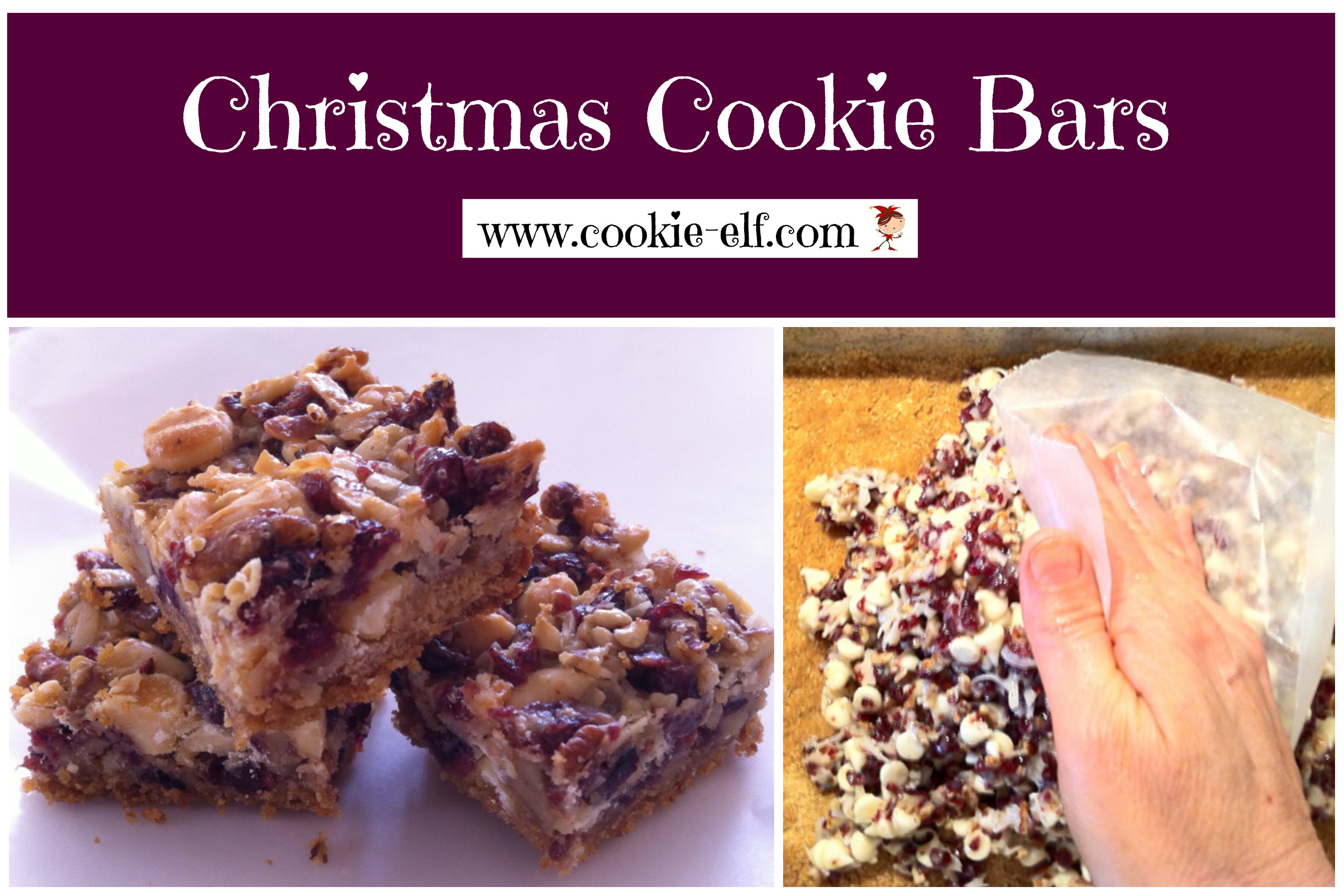 Image: The Cookie Elf

Christmas Cookie Bars combine two holiday colors – white and red – to evoke symbols of the season.

White chocolate chips and coconut resemble snow, dried cranberries resemble holly berries, and pecans round out this flavorful ingredient combination. The bars are a festive addition to your Christmas cookie platter.

Prep time: 10-15 minutes
Bake time: 25-30 minutes
Makes 24 -36 bars, depending on how you cut them

Get the full recipe for Christmas Cookie Bars … and get more ideas for different kinds of bar cookies on The Elf's Bar Cookies Pinterest Board.
---
Christmas Cookie Baking Tip : Check the Milk Can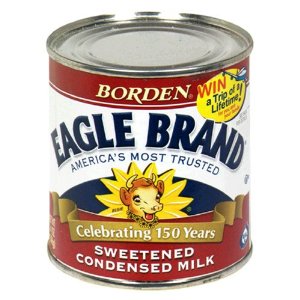 Image: Borden
It is easy to confuse evaporated milk and sweetened condensed milk. The two are different products.
Both types of canned milk are made by removing 60% of the water from cow's milk. But the main difference between the two is the added sugar. Evaporated milk has none. Sweetened condensed milk, on the other hand, is 40-45% sugar, which is added during processing. The resulting mixture is thick and sweet.
When a cookie recipe (like Christmas Cookie Bars calls for sweetened condensed milk, make sure you double check the can label and use the correct product. Many a batch of cookies has turned out too flat or not sweet enough when evaporated milk was added instead of sweetened condensed milk.
See more helpful baking tips on The Elf's Baking Tips Pinterest Board .
---
More Easy Christmas Bar Cookie Recipes from The Elf

That's it for now. See you next time!

Happy baking,

The Cookie Elf
www.cookie-elf.com