Dear Cookie Elf reader,



Welcome back to The Cookie Elf File! During December, look for 12 easy Christmas cookies from The Elf – recipes and simple baking tips for making them.
The Cookie Elf is on Pinterest!
Join us on Pinterest! Browse our 80+ boards (and growing) for cookie inspiration and simple baking tips, like chocolate chip cookies, no bake cookies, cookie gift baskets -- even special treats like gluten-free cookies! Happy pinning!
12 Days of Easy Christmas Cookies #11 - Swedish Almond Cookies, an Easy Shortbread Bar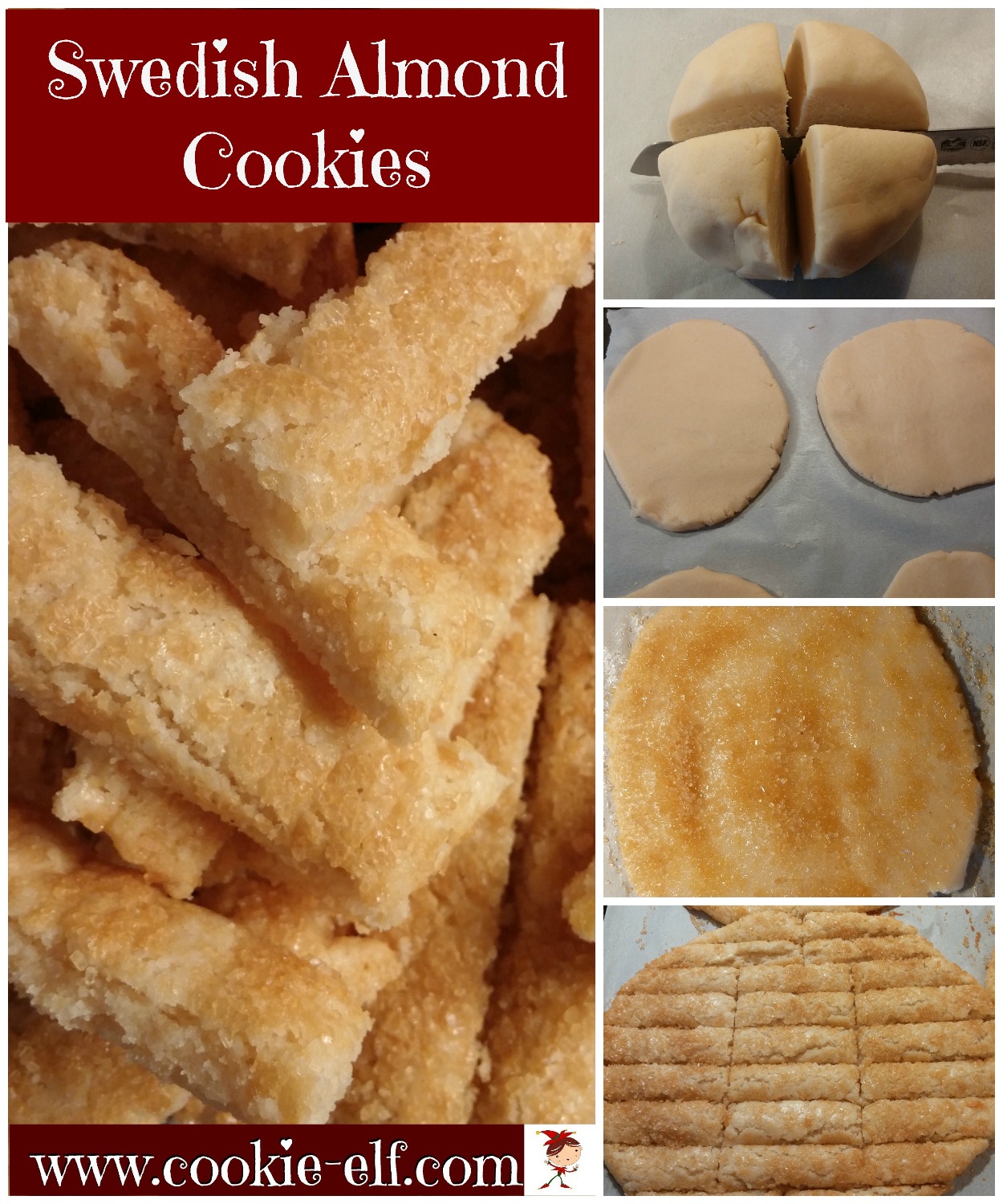 Image: The Cookie Elf

Swedish Almond Cookies are a simple variation of shortbread, flavored with almond, which are sliced during baking – almost like a Scandinavian version of biscotti.

The recipe varies slightly from shortbread's time-honored ratio for traditional three key ingredients (one part sugar, two parts butter, and three parts white flour) with less sugar. Yet a considerable dose of almond extract adds substantial flavoring and the coarse sugar topping gives the cookies a unique texture.

They are rich and delicious!

Prep time: 30 minutes
Bake time: 30-40 minutes, divided
Makes about 6-8 dozen fingers, depending on how they are sliced

Get the full recipe for Swedish Almond Cookies … and get more ideas for different shortbread on The Elf's Shortbread Pinterest Board.
---
Christmas Cookie Baking Tip : Hints for Rolling Cookie Dough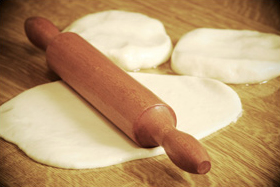 Image: Domino Sugar

Rolled cookies (like Swedish Almond Cookies) are made from stiff, chilled cookie dough rolled out with a rolling pin and cut with a knife, pastry wheel, or cookie cutter.

Use these hints to roll cookie dough easily and cleanly.
Roll out just one portion of the dough at a time.
Keep the rest of the dough covered in the refrigerator. Rolling out too much dough at once will cause it to soften, making it more difficult to cut cookies and move them onto the baking sheet.
Roll the dough from the center out into a circle or rectangle, usually to a 1/8 or ¼ inch thickness.
Roll cookie dough to a uniform thickness so after cutting, the cookies bake evenly.
See more helpful baking tips on The Elf's Baking Tips Pinterest Board .
---
More Easy Rolled Christmas Cookies from The Elf

That's it for now. See you next time!
Happy baking,
The Cookie Elf
www.cookie-elf.com