Dear Cookie Elf reader,



Welcome back to The Cookie Elf File … and to easy cookie recipes! About once a week, The Elf sends you cookie recipes, cookie trivia, offers, and simple baking tips to give you easy ways to bake homemade cookies.

FREE! Brownie Mix from The Prepared Pantry
FREE! Your choice – a brownie mix or other tools, flavors, or mixes from our friends at Prepared Pantry. Get it here.

---
The Cookie Elf is on Pinterest!
Join us on Pinterest! Browse our 80+ boards (and growing) for cookie inspiration and simple baking tips, like chocolate chip cookies, no bake cookies, cookie gift baskets -- even special treats like gluten-free cookies! Happy pinning!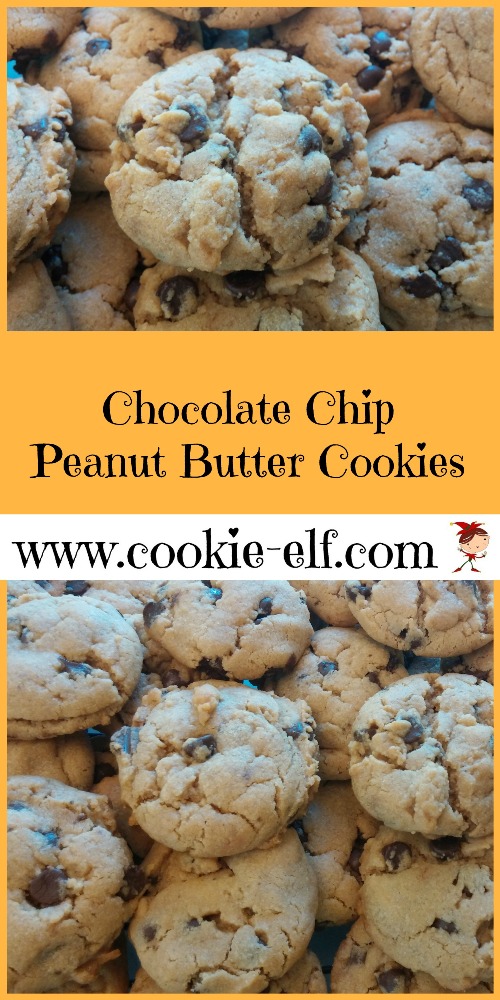 Image: The Cookie Elf

In a delicious twist, these Chocolate Chip Peanut Butter Cookies are a variation of the traditional chocolate chip cookie recipe.

It's super easy because it has just 8 ingredients, which are measured in simple proportions, all 1 or 2 (1 cup, 2 cups.)

Prep time: 10 minutes
Bake time: 10-14 minutes
Makes about 4 dozen cookies


Get the full Chocolate Chip Peanut Butter Cookies recipe and some cookie baking tips from The Elf. Plus be sure to check out The Elf's Chocolate Chip Cookies Pinterest board for more cookie recipe inspiration.
---
Cookie Baking Tip: Press Extra Chocolate Chips On Tops of Cookies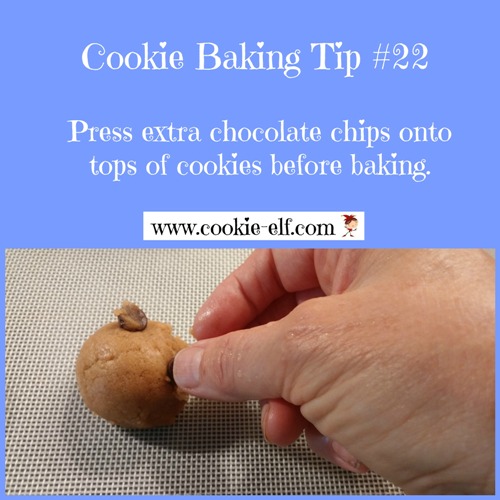 Image: The Cookie Elf
See more helpful cookie baking tips on The Elf's Baking Tips Pinterest Board .
---
More Easy Chocolate Chip Cookie Recipes

That's it for now. See you next time!

Happy baking,

The Cookie Elf
www.cookie-elf.com