Dear Cookie Elf reader,



Welcome back to The Cookie Elf File! It's that time of year when we send you cookie recipes, cookie trivia and simple baking tips to give you easy ways to bake 12 days of Christmas cookies.

This year, we're sending you two recipes in each email to cut down on the mail in your inbox. Bookmark or pin these recipes so you can use them in your holiday baking.

---
Young Chefs In Your Life?
Let the young chefs, bakers, and future Cookie Elves in your life have fun with their own kitchen gear. Browse all kinds of kitchen playsets, play food, and play baking gear. Great gift ideas!

---
The Cookie Elf is on Pinterest
Join us on Pinterest! Browse our 80+ boards (and growing) for cookie inspiration and simple baking tips, like chocolate chip cookies, no bake cookies, cookie gift baskets -- even special treats like gluten-free cookies! Happy pinning!
---
12 Days of Christmas Cookies, Day 7: Candy Cane Kiss Cookies - Easy Blossom Cookie Variation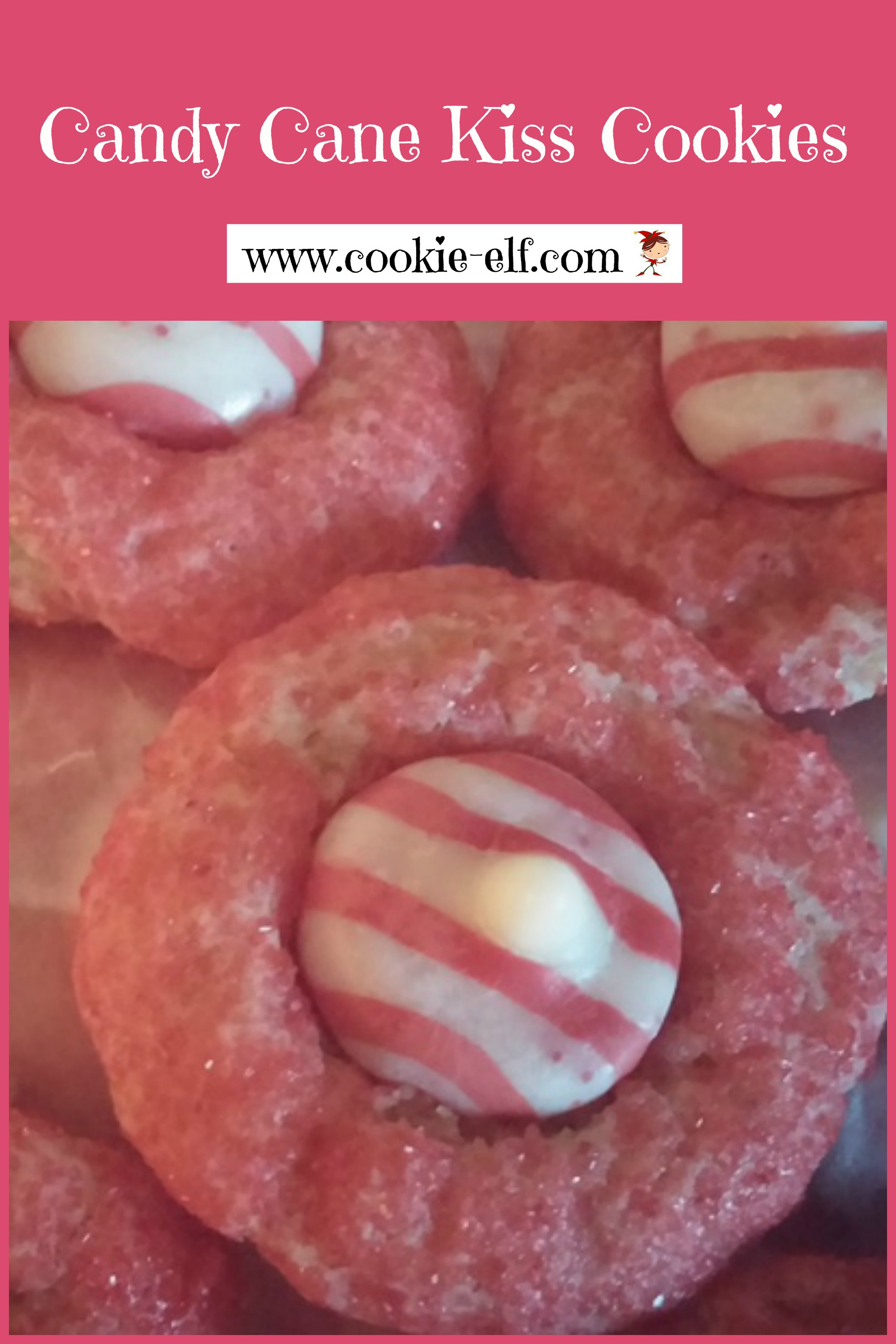 Image: The Cookie Elf

Candy Cane Kiss Cookies are a variation of the classic Hershey Kiss Peanut Butter Cookies, a traditional peanut butter cookie topped with a Hershey's Kiss that has become a staple in American kitchens.

This version is a simple butter cookie rolled in colored sugar … with a striped mint Hershey Kiss pressed in the middle. It's a gorgeous cookie to make and serve for holidays, Valentine's Day, and parties.

And here's a little secret: this cookie recipe is incredibly easy and quick to make! While the cookies are in the oven, you can use the time to unwrap the Hershey's Kisses.When you remove the cookies from the oven, simply press the kisses onto the cookie tops.

Prep time: 10 minutes
Bake time: 8-10 minutes
Makes about 4 dozen cookies



Get the full Candy Cane Kiss Cookies recipe

… and check out our Hershey's Kiss Cookies Pinterest board for more easy Hershey's Kiss cookie recipes you can make for Christmas.
---
12 Days of Christmas Cookies, Day 8: Peppermint Spritz - Easy to Make With a Cookie Press



Image: The Cookie Elf

Peppermint Spritz Cookies are a buttery, crisp Christmas cookie, Spritzgebach, or "spritz" for short.

Then name comes from the German verb spritzen, which means "to squirt" or "to spray." Quite literally, you "squirt" cookie dough through a cookie press which has fitted disks on the end to produce formed shapes.

You can press this peppermint-flavored dough through traditional disk shapes such as star, dog, or tree. But you may want to try this version with the ribbon star, pressed into strips, with one end bent into a crook to form a candy cane.

Prep time: 20-30 minutes
Bake time: 9-10 minutes
Makes about 3-4 dozen candy cane-shaped cookies



Get the full Peppermint Spritz … and check out our Spritz Pinterest board for more easy cookie recipes you can make with a cookie press.
---
The Un-Santa Book: Plan Now for a Meaningful Christmas
The Un-Santa Book is packed with ideas for celebrating the Christmas season in fun ways that teach about the gift of God's Son.

It's filled with fun, meaningful Christmas activities for your kids, homeschool group, class, or event - with reproducibles!

You can even use the book to host a complete festival or sponsor a unique holiday event or simply doing Christmas crafts with kids during this special time of year. Good gift idea, too! Learn more.
---
Cookie Baking Tip: Use Cool Baking Sheets with Cookie Press