Dear Cookie Elf reader,



Welcome back to The Cookie Elf File! It's that time of year when we send you cookie recipes, cookie trivia and simple baking tips to give you easy ways to bake 12 days of Christmas cookies.

This year, we're sending you two recipes in each email to cut down on the mail in your inbox. Bookmark or pin these recipes so you can use them in your holiday baking.
---
Get Cookie Cutters NOW So You Can Use Them For Christmas
They're adorable! Browse cookie cutters for the holidays and pick your favorites now. Take a look.

---
The Cookie Elf is on Pinterest
Join us on Pinterest! Browse our 80+ boards (and growing) for cookie inspiration and simple baking tips, like chocolate chip cookies, no bake cookies, cookie gift baskets -- even special treats like gluten-free cookies! Happy pinning!
---
12 Days of Christmas Cookies, Day 3 : Cranberry Lemon Cookies – Super-Soft, Super-Easy Drop Cookie Recipe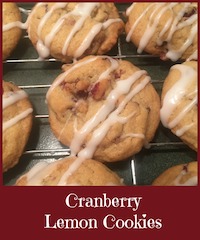 Image: The Cookie Elf
If you like soft cookies, you'll a-d-o-r-e these Cranberry Lemon Cookies. It's the pudding mix in the cookie dough that gives them a velvety texture on the inside. Between the cranberries and lemon, they've got just enough "bite" to give these really, really flavorful.
Love!
And here's another tip for this easy drop cookie recipe if you want colorful cookies for your holidays: sprinkle a few extra chopped dried cranberries on the cookie tops before baking them so that the red color stands out.
Prep time: 10 minutes (plus glazing)
Bake time: 10-12 minutes
Makes 4 dozen cookies
Get the full recipe for Cranberry Lemon Cookies… and check out other Drop Cookie Recipes on our Pinterest board.
---



Image: The Cookie Elf

In a unique twist, No-Bake Peanut Butter Kiss Cookiescombine two iconic, easy cookie recipes into one: Hershey Kiss Peanut Butter Cookies and Homemade Rice Krispie Treats. No marshmallows in this recipe! Instead, the ingredients hold together with peanut butter.

This is a fun and easy cookie recipe to make with kids. They can help by unwrapping the kisses, dropping the cookie dough onto the baking trays, and pressing the kisses into the centers.

And best of all … there's no baking time. The cookies ready to eat almost right after you top them with kisses.

Prep time: 10 minutes
Prep time: 5 minutes
Makes 2 – 2 ½ dozen cookies

Get the full recipe for No-Bake Peanut Butter Kiss Cookies… and check out other Simple No-Bake Christmas Cookie Recipes on our Pinterest board.
---
The Un-Santa Book: Plan Now for a Meaningful Christmas
The Un-Santa Book is packed with ideas for celebrating the Christmas season in fun ways that teach about the gift of God's Son.

It's filled with fun, meaningful Christmas activities for your kids, homeschool group, class, or event - with reproducibles!

You can even use the book to host a complete festival or sponsor a unique holiday event or simply doing Christmas crafts with kids during this special time of year.

Good gift idea, too! Learn more.
---
Cookie Baking Tip: What's the Best Cookie Glaze Consistency?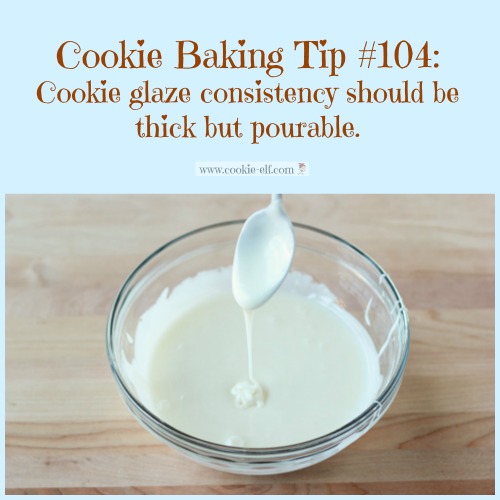 Image: The Cookie Elf
See more helpful cookie baking tips on The Elf's Baking Tips Pinterest Board .
---
Bake Easy All Holiday Season Long
In case you don't have these in your kitchen, get them now so you're ready for the holidays!

More Easy Cookie Recipes with Cranberries

That's it for now. See you next time!

Happy baking,

Kathy, The Cookie Elf
www.cookie-elf.com