About The Cookie Elf
Hi, Fellow Elf!
I admit it. I am The Cookie Elf.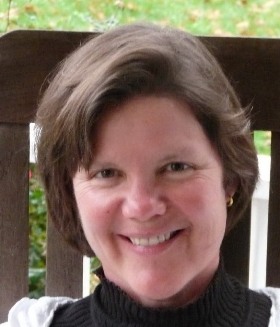 I created this site because I love baking cookies – and I want you to enjoy it too.

Many people think baking cookies takes too long or is too messy.
Nope. Not when you can get easy cookie recipes with a quick click.
The idea behind The Cookie Elf is to give you easy cookie recipes and simple cookie baking tips so you can enjoy baking cookies, make memories with your family, and have something sweet to share with people in your life.
How I Became The Elf
I have been baking cookies as long as I can remember. I grew up in a family of three sisters. Mom taught us to bake. It was a favorite activity! We built lots of good memories in the kitchen.
Fast-forward to adulthood. I married a dear man, Brett, who has a healthy sweet tooth and a super-fast metabolism. He doesn't eat just "a brownie." He eats "a row" of brownies. I baked cookies. He ate them.
When I became a working, commuting mom with all the busy-ness that entails, I still wanted to build memories with our children. There was less time, yet I had enough cookie knowledge ("cookieology") to know that baking cookies can be simple.
So I sought out easy cookie recipes. And along the way I developed some baking tips to save time and make baking cookies even easier.
Don't You Want a REAL Cookie?
It didn't take long for our children to embrace homemade cookies over store-bought cookies. One day when my three-year-old son wanted a snack, I reached for a package of Oreos. He looked at me, crossed his arms, and announced, "I don't want a plastic cookie! I want a real cookie!"

Don't we all? Families are pulled in many directions. People long for home … family … community. But when you have a simple way to spend time together, you build stronger homes, stronger families, and a stronger sense of community.

Baking cookies is a fun activity you can do with your children, with a date, with your spouse, with friends, or even by yourself – and then have something sweet to show for it.
That's why I started The Cookie Elf.
An elf is fun. And an elf helps create fun for others. And honestly, who do you know that doesn't like cookies?
I hope you use this site to have fun baking cookies. All the recipes here are Elf-tested. That means I have baked each recipe and my husband, kids, and me have tasted, eaten, or gobbled the cookies. The cookie recipes here have been given a thumbs-up.
Drop me a line and let me know what works for you and what cookie recipes or tips you would like to see on the site. I love hearing from my fellow cookie elves!
And be sure to check out The Cookie Elf on Facebook and Pinterest!
Happy Baking!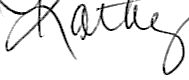 Kathy (a.k.a. The Cookie Elf)
P.S. By the way, today our two grown children both bake cookies, too.
P.P.S. We live in Lake Wylie, SC (outside of Charlotte, NC) with Dizzy, our husky/retriever mix and Eli, our hound/chocolate lab mix.
And I still bake cookies every week.
Return from About The Cookie Elf to The Cookie Elf home